You've got to love March. The NASCAR season's just started, free agency in the NFL's just about to start, the Major League Baseball season's just a month away... but for four mad weeks, no-one is going to care less, because it's 'March Madness' time, and everyone's going to get involved.
For those of you who don't know what March Madness is, here's a quick explanation: 64 of America's top teams go to the NCAA basketball tournament. They play each other in a knock-out format, with the No.1 seed playing the No.16, the No.2 playing the No.15 etc...)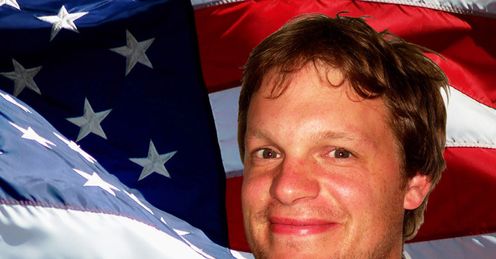 Tens of millions of people go to their computers, fill out brackets pitching 64 of the best schools in the country against each other and cross their fingers and hope. Some people hope of their money, while others hope for upsets. The US media probably hopes for a bit of both.
The semi-finals and final ("The Final Four") will be played out in New Orleans (as if THAT place can't get enough big events over the next 12 months!), in front of 75,000 people - which is quite a view for those people sitting in the top tier to watch a basketball game.
But before all of that, is this coming Thursday, March 15. It's one of the biggest betting days in Las Vegas, and it's a day that many think should be declared a national holiday in the US, because let's face it - 60-odd million people watch it in on TV, and no-one's going to be working. Heck, the online coverage even has a 'boss button' that you can click, and it automatically moves across to an Excel spreadsheet (click off and you can go back to Baylor playing South Dakota State).
Here's the tournament by the numbers:
64 - Number of schools involved in the annual NCAA Basketball Competition
32 - Match-ups that will happen on Thursday and Friday. That's a lot of basketball
1 - Kentucky - the team expected by almost everybody in their right mind to win it all...which probably means that they won't do it! Saying that, Kentucky hasn't lost many games this year and freshman Anthony Davis is a freak.
3 - The Wildcats are also the first seed, alongside North Carolina, Michigan State, Syracuse). We don't expect them all to be in the Final Four, but you'd be stupid not to think that at least one of them will make the fun in New Orleans.
6 -Matches that a team will have to win to become the 2012 National Champion.
12 - Watch out of the 12th seed (this year Virginia Commonwealth, Harvard, Long Beach State or the winner of the California/South Florida match-up). It seems that every year a 12-seed beats a five seed (this year's worrieds are Temple, New Mexico, Wichita State and Vanderbilt).
32 - Games of basketball on Thursday and Friday. That's a lot of basketball. And sadly, a lot of ad breaks (called 'media timeouts' in this day and age), too.
79 - Tournament matches that Duke has won under legendary coach Mike Krzyzewski. We predict two more wins for the Blue Devils this year - before they lose to Baylor.
55,675 - Capacity of the Mercedes-Benz Superdome in New Orleans, which will host the Final Four on March 31st- April 2nd. There will be no fools in the crowd - they are going to be paying everything from hundreds to thousands of dollars for their tickets.
March 17 - Saturday's St Patrick's Day celebration - which will also be the second day of March Madness - means that you're going to see an awful lot of green and inbreation. Notre Dame Fighting Irish fans are going to pray their team make it that far.
$10.8 billion - The amount of money US broadcasters CBS and Turner Sports are paying the NCAA for TV rights for the tournament.
0 - Matter of people who will care about how much they've paid for NCAA rights as long as their team wins - or their bracket beats their friends (like this writer!).