Happy American Independence Day, everybody!
To celebrate, I've put down the top 20 things I love about American Sports (in no particular order).
And if you don't like the list or feel something should be added, feel free to admonish me....
1) Night Games in College Football
Before you die, go and witness a college football night game. The crowd - who have been filling themselves with cocktails for hours beforehand - will be amped. When a big rival or a top-ranked team is in town and there's the chance for a major victory, the atmosphere is almost tribal. For great places to go at night, I advise Beaver Stadium (Penn State), Tiger Stadium (LSU), or The Horseshoe (Ohio State). Just bring your earphones and throat lozenges. You'll need both on the day after.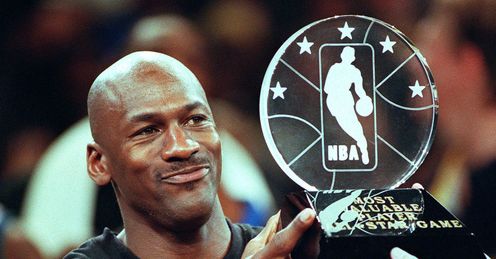 2) Game Sevens In The Finals
In America, the NBA Finals, World Series and Stanley Cup Finals are all settled as best-of-seven series. And if the two finalists are so evenly matched that it all comes down to one game, then a Game Seven is quite simply must-see viewing. Why? The drama baby, the drama!
3) Fenway Park/Wrigley Park
Even when the Boston Red Sox (Fenway) and the Chicago Cubs (Wrigley) are struggling, the fans still come. Why? Because both parks are pretty much unchanged since they opened decades upon decades ago. Fenway's best structure is its 300 ft ' Green Monster', which hitters have to clear if they want to hit a home run not a double on that side of the park, while Wrigley's outfield is adorned by green ivy that covers both the left and right field walls - both testaments to baseball's beautiful bygone era. This might not sound much, but when you're up-close and personal, it's a pretty beautiful thing. Unless you're a fan of one of their rivals. Then it's not.
If the Yankees lose, America's convinced an angel gets its wings. For this writer, I'm just happy about pinstriped success, folks!
Alex Ferguson
Quotes of the week
4) The Super Bowl
The game is talked about for a week beforehand. Millions of fans all over the world watch it. Non-fans also seem to enjoy it - especially when the Super Bowl ads are having a good year and the Super Bowl half-time show is good fun. And more often than not , the actual game is pretty spectacular, too.
5) The National Anthem
You might not like the tune, but singing the 'Star Spangled Banner' is a must before any organised sporting occasion (where there's a PA), no matter how small. The first day that baseball came back after the September 11th attacks on New York was particularly poignant.
6) 'His Airness'
If you're too young to have witnessed Michael Jordan, check out YouTube. If you don't believe us then, check out his stats. Or go on a messageboard and say: "I don't believe Michael Jordan was the best ever". You'll be ridiculed offline. Jordan was also brilliant at self-promotion (Nike has a lot to thank him for as their mutual endorsement relationship made both untold millions) and backing up his brilliance - especially during his Chicago Bulls era. There will be no other player like him.
7) The Filling of Lord Stanley's Cup
It's a tradition in ice hockey for a player to take the Stanley Cup for a day for himself. This means that ice hockey's most famous trophy has ended up in all kinds of places ranging from the beach to more salubrious haunts (look up 'Mark Messier' and 'Stanley Cup' for details), and it becomes a celebrity story unto itself. Not a bad reward if you consider just how much work the average player puts on the ice every single day during the season (there's a reason why they call it one of the fastest games in sports).
8) The Home Run Batter faces pitcher
Pitcher deals. Batter swings - and connects. Ball goes....goes....and is gone, into the seats. Ball flies out of field and into seats. The home crowd goes crazy as the batter trots around the bases, a one-time hero in a game where you fail a lot more times than you succeed. And when this home run happens at the end of a game in a play-off series, then that hitter has just made himself a heck of a lot richer.
9) Drafts
The great thing about drafting is that it makes sure that the best youngsters don't go to the top teams simply because they pay the most. It evens up the playing field somewhat, and that is no bad thing.
10) NASCAR fans
They might be snottily referred to as 'rednecks' by people away from the sport, but the 'Amen' of 100,000 people after the pre-race prayer for safety (which happens before every race), the unified roar when the announcer tells the drivers: "Gentlemen, start your engines", and the twirl of caps to celebrate the start of a race (plus the raining down of beer cans if a driver wins a race controversially) reminds us: NASCAR fans might just be the most united in all of sport.
11) March Madness
For three weeks during March and extending into April, the NCAA Men's Basketball tournament sees 64 teams battle it out to see who's going to be College Hoops No.1 team. On the first two Thursdays and Fridays of the tournament, it's also a great excuse for all of America to stop what they are doing and watch daytime basketball, in an effort to ensure that their picks in the office/church/school pool are doing the right thing (and that's winning). And the rewards for winning the pool? Some cash and a year's worth of bragging rights, usually....
12) Mascots
Mascots are used in a lot of sports the world around, but to the American fanbase (particularly at the collegiate level), mascots are a fantastic way of life. After all, where else other than a zoo do you see a real live tiger in a cage brought to the sideline (LSU) or an eagle flying around a stadium (Auburn)? And do you see a duck riding in on the back of a motorbike (Oregon) or a mascot is especially chosen because he's a) got ginger hair and b) can grow matching-colour beard (Notre Dame Fighting Irish's leprechaun ) much, either? Special points go to Georgia's bulldog UGA, which bit an Auburn player once.
13) The One Team Everybody Hates
For some reason, even people that don't even like baseball find an excuse to hate the Yankees. Maybe it's the money they spend on players, maybe it's their massive merchandising and TV fortunes, maybe it's the legacy of their hated owner, George Steinbrenner, or maybe it's the World Series wins, but one thing's for certain: If the Yankees lose, America's convinced an angel gets its wings. For this writer, I'm just happy about pinstriped success, folks!
14) Augusta
The US Open might have its difficult fairways, the British Open might have its testing rough, but with its azaleas, its beautiful bridges and its stunning layout - all in the Georgia sunshine, there's no course - or place for a tournament - quite like Augusta.
15) The Indy 500
The Indy 500 is one of the most exciting races on the sporting calendar, and every year something happens that takes our breath away. 2012 was no exception - especially when I was trying not to cry with the IndyCar community's salutes to two-time winner Dan Wheldon, who was tragically killed in 2011.
16) White Outs
Teams want their fans to wear the same colours at important games for one major reason: It helps to galvanise the team. There are two ancillary reasons: It gets the crowd hyped and it also looks really cool on TV. And when you're smack in it (as I was at Penn State in 2005) - it really does the job. Just ask San Antonio when they played at Oklahoma City's sea of thundering blue in the 2012 NBA Play-offs.
17) Cheerleaders and Marching Bands
Staying on the notion of cheering, The notion of marching bands playing out the team 'fight' song and the cheerleaders trying the whip the crowd into a frenzy is a very American thing that's getting bigger on our side of the Atlantic. Cheerleading and band membership happens not only at every level of sport, and you can get a scholarship at university for it, and - in the case of cheerleading - you can even get paid to do it professionally (ask Dallas Cowboys cheerleader Brittany Evans).
18) Nicknames
Americans love their nicknames for their sporting heroes, and they come in reams and reams and reams. Examples range from 'The Babe/ The Bambino' (Babe Ruth) to 'The Great One' (Wayne Gretzky) to Earvin 'Magic' Johnson to 'His Airness' (Michael Jordan) to 'Yogi' Berra. No silly name is sacred - and nor is any player. In fact, NOT getting a nickname might seem a little insulting.
19) Both teams have two names
Unlike in the UK, where generically teams are called 'United' or 'City' or 'Town', teams like Orlando opt for 'Magic', Dallas has its 'Cowboys', Miami has its 'Dolphins' (and 'Heat'), and even when a team moves, the last name travels with them (which is why LA has its Dodgers (they were originally from Brooklyn)).
20) The Hail Mary
I tried to twin this with the half-court shot in the NBA, but if I'm honest, nothing can compare to the quarterback's end-of-game, everything-or-nothing heave that seems to write itself in everyone's memory every time it succeeds (and people forget about every time it fails). Success for the quarterback is the arms raised of the official, success for the defence is swatting the ball away or catching the interception. But swatting is fine, thanks very much.