While the NFL was in shock over the arrest and subsequent murder charge of New England Patriots tight end Aaron Hernandez (he was released by the team two hours after the arrest), the world of college sports has a few of its own issues to iron out.
skysports.com's college sports expert Alex Ferguson covers some of the bases...
"Went out west, chasing the sun/But ended up in Oregon" - 'Oregon Song' by Brick Top Blaggers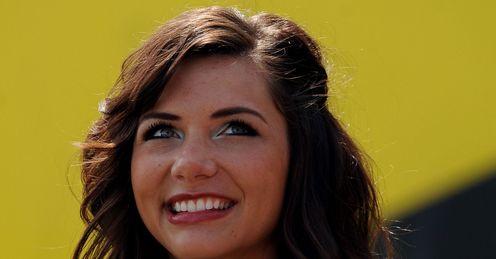 The National Collegiate Athletic Association (NCAA) has had a busy few weeks. And it's going to get busier.
On Wednesday, the NCAA handed down penalties against the University of Oregon (which, incidentally but in no relation to this case, is closely affiliated with Nike thanks to the company's CEO Phil Knight's attendance at the school back in the day) because of the school's decision to use scout/mentor/middleman Willie Lyles to scout high-school talent and bring them to the University of Oregon. The problem? Oregon paid Lyles $25,000 for the purpose.
I think that this 'slap on the wrists' was pretty good going for the association, which has a reputation for throwing its weight around.
Alex Ferguson
Quotes of the week
According to Yahoo Sports, one was LaMichael James, a running back from Texas, who was transfered to another high school in Arkansas, just to ensure that even though he lacked academic excellence he could still get into college. He selected Oregon, and went on to have 5,668 yards and 57 TD career (he's playing for San Franciso now).
The other was more bizarre. Lyles worked with Texas high school player Lache Seastrunk, ensuring that it was his grandmother not his mother who signed his recruitment papers, guaranteeing his services at Oregon, and not at a school his mother would have liked him to attend.
Ironically, Seastrunk transferred almost immediately and is now plying his trade for Baylor - based in Waco, Texas - where he had 1,119 total rushing and receiving yards and eight TDs in a brilliant season in 2012.
The coach for Oregon at the time was Chip Kelly, who left for the Philadelphia Eagles in the off-season of the 2012-13 season. Although Kelly denies that the impending NCAA punishments were the reason for him jumping ship to the Eagles, certain parts of the US press have been sceptical.
And although some believe Kelly would have bolted to the pros regardless of the NCAA investigations, I don't. Oregon could have afforded to keep Kelly. Kelly isn't the first person to have flown the nest in the face of NCAA investigations - Pete Carroll did that at Southern California as the school was investigated for its payments to Reggie Bush.
On Wednesday, the NCAA could have given Oregon a bowl ban and massive reduction in scholarships. But they didn't. Instead, they put Oregon on probation (no, not 'Double Secret Probation') for three years, reduced their scholarships by one-per-year for that same period of time, and banned Oregon from using Talent Scouts like Lyles.
Oh, and Chip Kelly himself was given an 18 month show-cause penalty, which will make it really difficult for him to serve in the NCAA again if his career in Philadelphia becomes an utter disaster. Kelly himself said in a statement: "I accept my share of responsibility for the actions that led to the penalties. I want to apologise to the University of Oregon, all of its current and former players and their fans."
Regardless of what the NCAA could have done, I think that this 'slap on the wrists' was pretty good going for the association, which has a reputation for throwing its weight around.
Marks out of 10 for the decision: 9 ("This would have been considerably worse if they'd banned Oregon's cheerleaders!", one college football fan me).
Revenue
"Party in the city where the heat is on/ All night on the beach till the break of dawn/ Welcome to Miami"- 'Miami', Will Smith
Speaking of 'slap on the wrists', it'll be interesting to see what the University of Miami is going to receive from the NCAA. The case?
The NCAA are charging Miami with letting 72 past and present players receive benefits between 2002 and 2010 that range from cash to yacht rides to what you probably wouldn't tell your mother about. The major infractions involved Ponzi schemer, Nevin Shapiro, who's currently in jail for 20 years.
The outcome? Miami has already whipped itself. The University has given itself three postseason bans - which would have cost the school millions in ticket and appearance revenue - and this year cut itself back on a number of scholarships. But could it be worse?
It would look an open-and-shut case if the NCAA hadn't admitted - according to Bloomberg - that they "inappropriately paid one of Shapiro's own lawyers to help nail Miami." Oh. Dear.
While I would be surprised if the NCAA do anything beyond what the Hurricanes already did for themselves, I wouldn't be shocked if probation goes to five years, and the school loses five scholarships a year, plus another year's bowl ban. But both sides want this thing over. It's been a shambles.
Trouble
"It's not about the money. It's about the game" - Gordon Gekko, Money Never Sleeps
The final case actually isn't the NCAA pointing its finger at anyone at all. In fact it's the opposite way round - and could become the most financially hazardous.
Former UCLA basketball player Ed O'Bannon, former Arizona State/Nebraska quarterback Sam Keller and a number of other plaintiffs finally got to see their day in court after a four-year battle, where they are suing the NCAA after they were - according to Yahoo Sports - "forced to sign away their publicity rights in order to play college sports only to watch the NCAA and its conferences make millions in licensing fees with video game makers and media broadcasters."
O'Bannon and Keller want current college football and basketball players included in this class-action suit as well. If the judge lets O'Bannon and Keller have what they want - instead of throwing the case out or ensuring it's just O'Bannon, Keller and the other plaintiffs who get to file suit instead of this year's rash of players - then the NCAA could be in a lot of trouble.
It could mean the NCAA starts forking out mounds of cash (and it's got billions, by the way) sometime in the future, which could see that future college sports players decide to stay in school rather than go professional when they haven't even started high school.
It could mean that finally we have NCAA names with actual players' names denoted on their backs. It could mean that the companies who pay the NCAA the rights for the games have to pony up a lot more cash than they are at moment - and at the moment they are spending Premier League-type money to show collegiate sports.
Collude
What's the reaction of college sports fans? Stanford fan Noah Kindler says: "I like the idea college traditions and the fact that it's students, not professional players.
But it seems especially wrong - especially at the business end - that it's especially tough to justify on the high end where you have universities, coaches and administrators making millions of dollars off the athletes and the athletes themselves just scraping by.
"What makes it as bad is that the leagues (the NFL, NHL, MLB and NBA) seem to collude by barring people of a certain age from playing. It's hard to see where O'Bannon is wrong. However, I don't like the implication of paying college students.
"It effectively creates a second division of sports. It's going down the path to paying elite players at the college level which then makes it no different from the pros - and that's going to hurt the tradition of college sports. "
My question is this: If O'Bannon ends up winning and the players do end up getting their wallets filled, do they get tuition from the universities?
If it's not the case, then the surplus money could end up going to where it was meant to - scholarships for students who can't afford tuition or for poorer athletic programs struggling to get by.
Either way, no-one really loses - apart from the NCAA, who have been making billions of dollars from their athletes for decades and might have to pay some of it back.