Alleged corruption claims at FIFA have filled the papers once more this week, as the world's eyes fall on the start of football's crowning event, the World Cup.
There have been issues in US sports, too, and Alex Ferguson looks at the biggest corruption allegations to hit US sport.
The 'Black Sox' Scandal
The Chicago White Sox came into the 1919 World Series against the Cincinnati Reds as hot favourites, but just before the Series, large amounts of cash started to be placed on the Reds. Subsequently, the Reds won the World Series in eight games, amid reports the game was fixed.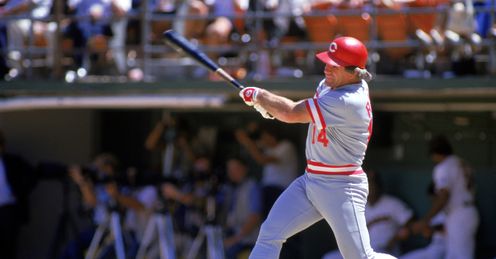 So what happened? White Sox player Charles 'Chick' Gandil spoke to gambler Joe Sullivan. Gandill enlisted seven players, including one of the greatest hitters of all time, Shoeless Joe Jackson. The bet was backed by gangster Arnold Rothstein.
When evidence came through all eight players were banned from baseball but aquitted in court. 
Pete Rose Betting Scandal
There is no argument as to whether Pete Rose was one of the best hitters baseball had ever seen. Rose is the all-time hits leader, with 4,256 of them over the course of his career. He became Cincinnati's manager in 1984-1989. In 1989 a report came out from Sports Illustrated which accused Rose of gambling on baseball. It was found that he had gambled on games back in 1987, although Rose never admitted or denied guilt. The scandal is the major reason why Rose isn't currently allowed in the Major League Baseball Hall of Fame.
The NBA referee
NBA referee Tim Donaghy resigned from the league after it was reported that the FBI were about to reveal that they were investigating allegations that a referee was betting on games to try and control the point spread of games. It emerged that Donaghy had passed on information to gamblers who then bet on certain games, and not only that, but bet on games himself.
Donaghy went to jail, and emerged in 2009. He has since sold his memoirs, and sued the publisher for not paying him for them - which he was awarded was $1.3m for - pretty good going considering his $500,000 fine (and $250,000 bail). 
Point-shaving in College Basketball
The City College of New York won both the National Invitation Tournament and the NCAA Tournament (one of the biggest feats in college basketball) in 1950, but between 1947 and 1950, the real action was going on. In total, 86 games were fixed (not bad going in itself) by 32 players from seven colleges between 1947-1952, which included Kentucky and CCNY. That's pretty good-going.
In 1978-9, it emerged that four Boston College players were associated with mafia types in an attempt to shave points. The deal was that if BC lost games pre-determined by gamblers, they would be paid over $2,000 a time. After it all fell apart, the man on the BC side – Rick Kuhn – was given 10 years.
But we're not finished there. Tulane University in New Orleans was found to have fixed two games in 1985, which probably would have been lightly punished…. if it wasn't found that Green Wave coach had also paid players, which was the death knell for the programme.
Naughty at Northwestern
1998 wasn't a great year for Northwestern. Two basketball players, Kenneth Dion Lee and Dewey Williams, were charged with point-shaving, and then the same year, four football players – tailback Dennis Lundy, Michael Senters, Gregory Gill, and Christopher Gamble - were all charged for betting on games in 1994. However, Lundy was prosecuted for deliberately trying to throw a game, when he deliberately fumbled a ball against Iowa. He denied doing it, but the TV evidence didn't back him up. Lundy pleaded guilty eventually, and eventually went to prison for a month.
'The Pony Express'
Although the NCAA and their members schools over the years have made billions and billions of dollars from TV deals and from attendance and ancillary revenue, you're still not allowed to pay players. And it's certainly not allowed for a slush-fund to pay players (as happened in 1985 and 1986, when $61,000 was paid out to players).
Among the players taking payments were future first-rounders pick Rod Jones, who went on to have a 10-year career with Tampa Bay and Cincinnati, and Reggie Dupard, who had four-year career with Washington and New England. Ron Morris had five years in the NFL with Chicago.
SMU as a program? The NCAA gave it the 'death penalty', cancelling the team's season in 1987. It hasn't been the same since.
'Someone else does my work'
Florida State saw over 60 of its players (in all kinds of sports - but a lot of them on the college football team) found to have had 'special assistance' on courses in 2006 and 2007, and at North Carolina in 2012, classes were invented for athletes that, really didn't exist, essentially giving players easy A-grades for no attendance. 
Reggie Bush and the sports agent
Reggie Bush, star running back at the University of Southern California, was THE star player in college football in 2005. He was must-see football TV.
Although he was brilliant to watch on the field, his off-the-field antics provided a lot of conversation, too….especially the one accusing him of taking gifts from agents and limousine rides.
Bush gave back his Heisman Trophy (the award for the best player of the season) – the first and only player in history to have done so – and USC as a programme saw scholarships reduced as well as a post-season bowl ban – something that they have struggled to deal with.