I was ready to fight whenever I was told to do so. You have to be when deciding to enter The Ultimate Fighter.
In my head, I thought it was actually better to fight early, as you'd then have a bit longer than everybody else to get ready for the quarter-finals. I was second up, and was quite happy and confident going into my first fight on the show. It didn't shock or unnerve me to find out I'd be fighting next.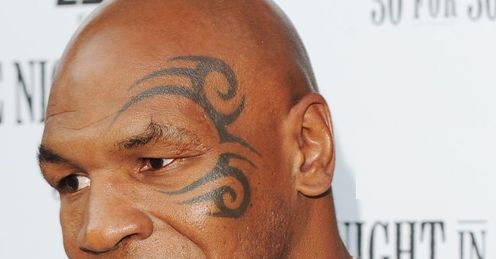 I'd spent just short of a week with Josh Koscheck and his team, and though we hadn't had much time I felt ready to compete and more than prepared. We worked loads on me getting back to my feet and learning how to deal with being taken down. The aim was to get up from the takedown, as opposed to drill hard on stopping it. If I was able to get up after being taken down, that would give me a good foothold in the fight.
Difficult
My opponent, Michael Johnson, was one of the favourites to win the show and was also the first-choice pick for both Georges St-Pierre and Josh Koscheck. He was also a really sound and pleasant guy. It was difficult trying to get to know him before our fight, but we got on well afterwards.
Even if he did lose the first two rounds, he still came out and won the fight in the third. I take my hat off to him.
Aaron Wilkinson
Quotes of the week
It's hard to know how to approach an opponent before you fight as some guys get along fine and others want to be a million miles from each other. I wasn't too fussed either way, but in the end we stayed out of each other's way and got on with things.
I knew going into the fight that my style could counteract his strengths and that I'd be useful against a guy who wasn't that effective on his back. I also felt I had an edge in striking. He was probably the better overall wrestler, but I thought I held my own up against the fence with him and also scored some takedowns. I was confident grappling with him and felt as though I gave as good as I got in the first couple of rounds.
The plan heading into the third and final round was to take it slow and then build my own pace up as the round went along. Michael had started hard for the first two rounds and then slowed and faded as the round went by. I wanted to capitalise on when he was at his most tired and pull out the fight. His tactics in the final round took me by surprise, though.
Mettle
In the end, he came out hard for the third round, showed loads and loads of heart, and caught me. We fought on an even playing field for the first two rounds and then he showed his mettle.
Looking back on the fight, I thought I won the first two rounds, but, to be honest, it's no use crying over spilt milk. After all, we usually fight three-rounders anyway so in a proper fight he'd have still secured the same result. You can't really have any complaints. Even if he did lose the first two rounds, he still came out and won the fight in the third. I take my hat off to him.
Funnily enough, I didn't have a clue Mike Tyson was there before the fight or even during the fight. All the time I was in there fighting I had no idea Tyson was sitting ringside watching me. Tyson seemed to be there for GSP's team, so we didn't really get any chance to see him or know he was there before the fight. He stayed with GSP and his team in their locker room and we were left to our own devices next door.
My head was on the fight at all times. I wasn't too fussed about who was watching or what dramas were going on backstage. No disrespect to Mike Tyson, of course. He's a legend and someone you'd always want in your corner...
Comments (1)
Ali T says...
Fair play english, great fight and i was routing for you all the way.. i thought you were under estimated before the fight and showed that you mean buisness during it.. very unlucky to lose but head up and look forward to the Wild Card..
Posted 13:56 19th October 2010