I find it remarkable that Louis Oosthuizen has chosen to play in the John Deere Classic just a few days before he defends the Open Championship.
Like Jason Day, Steve Stricker, Zach Johnson and several others, he will play in Illinois before jumping on a flight over to England and will arrive at Royal St George's not long before the tournament starts.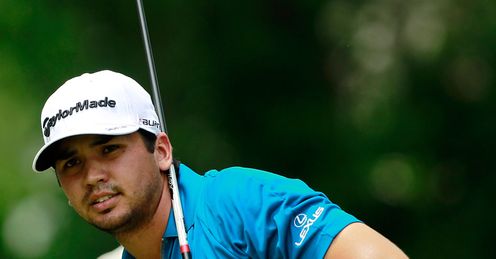 Some of them have commitments to the John Deere Classic - Stricker is the defending champion for example - and some of them will be playing for sponsorship reasons, but personally I'd want to use the week before a major for travel purposes.
Several of the PGA Tour's exempt players have opted to play at the Scottish Open to get in some links practice, but most have decided to have some rest before going to play a few rounds at Royal St George's in the second part of the week.
A few years ago you couldn't see anybody but an American winning a major, but now you can't see any of them doing it. The pendulum has swung violently towards Europe and the rest of the world.
Rob Lee
Quotes of the week
Sandwich is one of the courses on the Open rota that you need to play a few times if you want to conquer it. There's a lot of local knowledge required and you need a bit of experience. If you're the defending champion then why not take the week off and practise the course?
Oosthuizen is a young, fit man who can cope with the travelling, so I suppose there's room for all sorts of approaches. Look at Robert Rock, who arrived at 3am on the first morning of the US Open, played the course blind and did very well. There are better ways to prepare, but essentially there are no rules. The guys that have opted to play at the John Deere Classic will discover how successful their plan was in a few days' time.
Furthermore, somebody might get a big confidence boost ahead of The Open by winning this week.
Jason Day, for example, needs to keep the ball rolling after a very strong season so far. He's been runner-up in the first two majors and if he comes second again next week, he will be on course for a Grand Slam of major runner-up spots. I remember back in 2000, Ernie Els was second in the first three majors of the year, but didn't manage it at the PGA Championship, so perhaps Jason could get the clean sweep?
Plus there's the defending champion Steve Stricker and former Open champions John Daly and Stewart Cink in the field, so it will be well worth watching.
It's tough for any tournament that's held in the week before a major, but it's always nice that somebody who is not in The Open may come through and qualify.
This tournament is the last chance saloon for many players and perhaps somebody can clinch a late place at Sandwich, just as Charles Howell III did last week.
Tiger out
It's no surprise to me that Tiger Woods has pulled out of The Open. He hadn't even got back to hitting balls when he spoke to the press last week, so I thought there was no chance he would make it.
It seems he's taking the proper medical advice this time. He played at the Players' Championship when he wasn't fully fit and that seems to have set him back. If he'd waited two or three more weeks then I'm sure he'd be fine by now.
It hasn't been a great week for American golfers all round. Bubba Watson's struggles in Paris last week caused quite a stir; he had some terrible things to say in his interviews and nobody expected that from him. He's a bit off the wall, both in his personality and in his style of play, but nobody thought he'd vow never to play in Europe again. It doesn't reflect on him well.
Then there was Rickie Fowler, who was terrific for three rounds at the AT&T National, but threw it all away on the final day. It seems he tries too hard when he gets into good positions and can't keep it going. I'm sure he'll learn how to do it soon.
It doesn't bode well for the Americans ahead of The Open. A few years ago you couldn't see anybody but an American winning a major, but now you can't see any of them doing it. The pendulum has swung violently towards Europe and the rest of the world.
They've lost the last five majors and they'll be desperate to put that right, but which American players are equipped to do it?
The best of the bunch right now has to be Nick Watney. He was very impressive at the AT&T National and made some crucial putts at crucial times. He's now a two-time winner this year and has climbed into the world's top 10.
He can go to The Open full of confidence and does have experience of leading a major after last year's PGA Championship. He won the Cadillac earlier this year and that will make him believe he has moved up a level.
He's a top-10 player and he's winning tournaments. That's a good place to be.
Bad break for Levet
Finally, a mention for one player who won't be at Royal St George's. How silly will Thomas Levet be feeling right now?
He was so thrilled to have qualified for The Open and even more thrilled to win his home Open in France last week. He celebrated by jumping in the lake with his manager and ended up breaking his leg. What a dumpling!
I always said I wouldn't want to jump in there in case I landed on a rusty bicycle... well maybe he did. Those things can happen in shallow waters!
Put your feet up Thomas and enjoy the Open on TV.
ROB'S SKY BET TIPS
My first pick for the John Deere Classic is Jason Day at 9/1 . If you take away Rory McIlroy, then Day won the "other" US Open competition and I'm pretty sure he can play well this week.
Zach Johnson could be quite a good links player with the flight that he's got and has been there or thereabouts for some time. He's not far away and could do well at the Open, so I'll back him at 16/1 with Sky Bet to play well at the John Deere too.
If you want an outside bet, Bryce Molder has caught my eye and is great value at 45/1. He's waiting for a breakthrough and has been nicely under par of late without yet putting four rounds together.
As for the Scottish Open, funnily enough I fancy the chances of an American player. Matt Kuchar should enjoy links golf and he has a good temperament, which could be very important in windy conditions. You need to be a good thinker up there.
I also fancy Graeme McDowell. He's one of those rare players who will be off the boil, but then something will click and he's right back on it again. It just needs a little spark and he'll be ready straight away.
It's 10/1 for either Kuchar or McDowell to win at Castle Stuart.
Post to your View!
Be the first to post a comment on this story