After a nice break away to get over a disappointing World Championships, it's time to turn my attentions to 2012 training, and reflecting on some major changes at the top of British Judo.
Firstly back to Paris, where I lost a close fight to Srdjan Mrvaljevic, who is obviously one of the guys in my weight category who causes me the most problems. Unfortunately it was another close match that I only lost on penalty scores.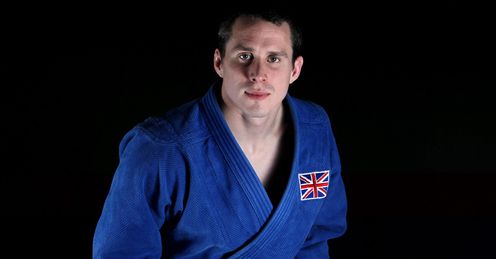 He's a very big, imposing character, I'm one of the biggest in my weight category but he's a good couple of inches taller, he's not explosive or particularly technical but he's very physically strong, so he kind of just drags you in.
He picks you off with the counter after imposing himself on you with his size. My plan was to put in the type of attacks that are good for me, but unfortunately the referees will then look at him as he looks like he's doing more because of his size.
You could liken him a little bit to how the Klitchkos box, although they are probably technically a bit better than he is! They are big huge monsters but they are still technically very good and that's why they're so safe and clinical in what they do.
I'm certainly not moaning about the way he fits, he fights to his strong points and unfortunately for me he's one of the guys I've not found a clear cut answer for, but that's sport and he's one of the guys I'll be working hard on making sure I can beat.
We'll be analysing when we go over the footage about whether I did everything right, if i didn't fight like I can then the plan might have been the right one and I just didn't do it correctly, if I did then we'll look at other tactics and techniques I can work on to win that type of fight.
Holiday
After Paris I went away for a week on holiday to Cyprus with my girlfriend, which was nice. The judo season is long and arduous, especially after the worlds where I was fighting in the individual and then the team event a few days later - it all takes its toll.
It was just to get away, not do anything really and being able to eat what I wanted - I only got seven days away because one of my best friends got married so it was a quick week away and then away to the wedding.
It was nice to be away , nice to get time with my girlfriend Gemma Gibbons, who is also a judo player, as so often we're both training for an event or tournament coming up so it's not often we get the chance for down time so it's nice when we do.
Gemma's number one in her category, unfortunately she didn't fight in the worlds as she had shoulder surgery about a month beforehand so she's just getting back on the mat at the moment and probably looking to compete again November time.
But hopefully she's heading towards London 2012 as well, it'll be a great story if we both get there but an even better one if we both end up on the rostrum.
There's a lot of jokes that could be made about both of us being fighters, but don't you worry I know exactly who the boss is - unfortunately it's probably not me!
Changes
Right now I've been doing major gym work and taking time off judo training. I don't particularly enjoy being in the gym as I do love being on the mat but it's all for the greater good. I'd have liked to get some golf in but after these sessions I can hardly move - plus I'm not going out in the weather that's been up here!
After the worlds British Judo made some major changes with the board of directors having got rid of our performance director, head coach and women's coach. After poor results at the worlds the chairman and board felt something had to be changed.
It's very difficult as an athlete because you have opinions either way but you've just got to do your job and not think about it. Hopefully my plans won't change, I'm going to fight at the end of November in the Grand Prix in Rotterdam and then to go to Japan and fight in December at the Grand Slam and that'll be the last two events of the year.
If you spend too much time worrying about what's going on at the top of the sport and personnel changes you're not focusing on your job and you end up slipping away, so I'm trying to stay focused.
Whenever there are changes its always difficult period, but it should not affect my preparations for London in a great way, but it's only been a few days so we're still waiting to see what comes from it.
I must say though that the timing is funny, no one would say it was ideal circumstances to have a complete change of performance staff nine or ten months out from the biggest tournament in the sporting calendar!
But my job is not to worry about that, my job's to keep working hard and put the results on the board.