2012 started with an incredible fireworks display over the Thames and a reminder of the 200 odd days until the London Olympics start.
It now feels like it's almost upon us and I can't wait. That said, the remaining days will include numerous training camps and the not inconsequential challenge of selection for the Great Britain Olympic rowing squad.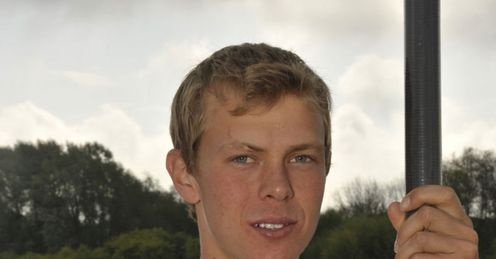 This though, is not a blog on selection or the Olympics themselves, but a look at the recent training camp to Majorca last November, and the upcoming one to Avis, Portugal.
So what type of picture does the idea of a training camp in Majorca or Portugal in the bleak months of November and January create in your mind?
Probably very positive ones, a 'winter getaway' really? Personally the two locations will always remind me of a ludicrous amount of exercise and varying levels of enjoyment.
Majorca in November was great; scenic location, largely good weather, hard but relatively enjoyable and varied training and a fun sociable atmosphere.
Portugal
Avis - where I am at the moment, though, is very different. If I thought the 204 days left until the Olympics would fly by, the next dozen in Avis will go by at a snail's pace.
Majorca was an intense land-based training camp, with a heavy emphasis on cycling, weights and tough ergo (rowing machines) sessions. Most of the Great Britain lightweight men's squad enjoy cycling, want to do weight training, and accept that the rowing machine is a necessary evil.
A typical day would include a long bike ride in the morning. This would be over, as our coach would insist, "a few bumps in the road" (read mountains). This would be followed by a weight training slot, topped off by an ergo session.
Away from training and sleeping, a pool league formed and a lot of tapas was eaten. A great camp!
If you thought that all sounded hard, the Avis camp means a step up in training. We will do huge amounts of rowing, weights sessions and a ridiculous amount of ergo training. Last time we went on this camp I consumed 6500 calories a day and was losing weight.
After the first day you ache continuously and it's a case of holding on. This isn't however, what I find so hard (although it certainly contributes!)
Location
As a hotel and location, Avis is good. If you want a break from a city life, relax in a quiet environment, it's a nice place to go, add to this the huge swaths of water and it's an effective training venue. There is however, nothing to do aside from train. All we do, for the best part of three weeks is train, eat and sleep.
There is no glamour to the camp, none of the imaginary Olympic dream, just hard monotonous miles. The camp is a far cry from the stunning scenery and varied training we were spoiled with in Majorca.
As a team, we are all very used to being busy at home and consequently have a number of things which make each day a more rounded experience. Personally a typical day would include three training sessions, then a dash to the lab to run a few experiments and then finally off home to have a bit of social time.
I am terrible at sitting down with nothing to do. In the January camp I feel like I'm just sitting here, the next session lurking menacingly whilst the previous one is still gnawing at my legs. The idyllic, isolated location helps to contribute to this feeling.
The January camp is absolutely necessary, comparable to removing a surgical plaster. Very slowly. Being selected to attend these camps is a great honour, and a critical step in preparing to put in the performance of a lifetime in the coming summer.