Hi, I'm Louis Smith, Olympic bronze medallist in gymnastics in Beijing.
Let me firstly introduce myself and tell you a bit about me and my ambitions for the coming year!
It all started when I was about four years old and my brother did gymnastics before me, he's older than me, and I had been to a few different sports like football and basketball and gymnastics was always an evening thing. I always had to sit there and watch my brother do gymnastics.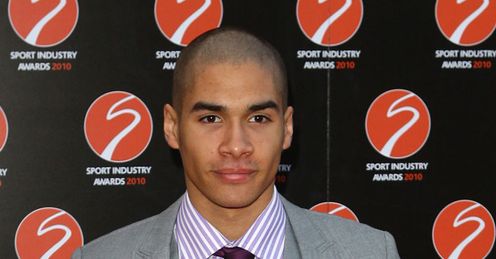 I was just messing around and playing up and being a nuisance really and the coach said to my mum does Louis want to try gymnastics instead of just sitting watching his brother, so I tried it, loved it, and carried it on from there.
Being the more competitive brother and being the younger one I kind of progressed a lot quicker and better than my brother did and here I am today.
I wasn't always the best junior, I never won all the competitions when I was a youngster, I was kind of a late bloomer but I started to show signs of being a world class athlete at 14 years old, so it was about that age that I started to win big competitions and things started to look promising.
Training
I remember seeing Atlanta in 1996 and watching the gymnastics. I was doing gymnastics at the time, and I just thought 'whoah!' I want to do that, I want to get to that type of competition and that really stuck in my mind.
Right now we're up at training from 9.30 to 12.30 then in the afternoon at 3.30 to 6pm so it's pretty full-time. We do muscle conditioning and fitness work and then we get onto the apparatus and we practice our routines and do two or three routines on each apparatus so it's pretty intense.
I'm already practising the routine I'll use in the Olympics but I'll do a slightly easier one for the World Championships which are coming up in October.
We get about one day off a week. If I'm not doing media work or sponsors' appearances I like to try and recover, chilling at mine, playing on Playstation, invite some friends round, nip out down Nandos, just do something a bit more normal, but most of the time I just try and relax.
Goals
I think the sponsors, public and the media are excited about London 2012, I wouldn't exactly say I'm excited, I'm very nervous!
I don't think most athletes are excited, it's the biggest competition so it's the most nerve-wracking time for us, it's what we've been working for our whole lives so it's a lot to embrace. Saying that, it is an exciting time and I've just got to treat it right, stay focused and not get ahead of myself and try to produce the goods on the day I guess.
My main goal is to go to London and do a clean routine, if I do a clean routine then I know I'll be in with a good shout of a medal.
Gymnastics is such a hit and miss sport though, I don't really go there thinking I'm going to get a certain medal. I really want to say I'm going there to do the best routine I can and whatever happens, happens.
The expectation and the pressure and the support everyone's been giving me is massive but I've got to try and keep focused and stay level, remember why I'm there and look pass the expectation and pressure.
It's easier said than done. I can't ignore the expectation and pressure, it is there and I've got to try and embrace it , I can't dwell on the fact that the whole nation wants me to get a gold!
Right, I'm off to do more training, see you soon!
Louis