In footballing circles he has long been a poorly kept secret beyond the confines of Selhurst Park.
A teenager blessed with god given skills that come along only once in a generation or, in the case of Crystal Palace, every couple of years!
And on Wednesday night in Sweden, Wilfried Zaha, born in Ivory Coast but brought up in south east London, could fulfil the prophecy of his employer by making his England debut having just turned 20.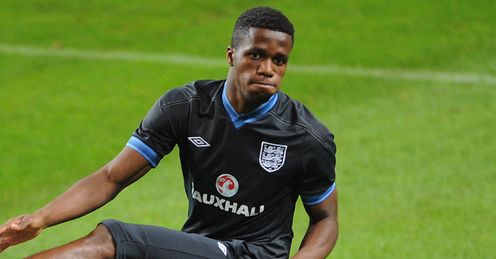 Only last Thursday on The Footballers' Football Show, Steve Parish, co-owner of Crystal Palace, shared his frustrations at England's lack of urgency in making sure Zaha did not go the same way as Victor Moses, another Palace prodigy.
Chelsea's Moses is now a committed Nigerian international having turned his back on England after appearing through the age groups from 16 through to 21.
It was in London that Zaha honed his natural talent and Hodgson must convince the Palace flyer that England is his footballing home.
David Jones
Quotes of the week
Parish warned the FA that famous footballing figures from the Ivory Coast, and you might be able to think of one who played his football in West London until very recently, have been making very loud and direct overtures to Zaha.
His suggestion was unless the FA acted swiftly, Zaha's sublime talents would slip through their grasp as those of Moses did before him.
But I suspect even Parish might have been surprised by the speed of young Wilfried's elevation from the under-21 squad.
So the story goes, he went from celebrating his birthday with family and friends to being whisked off to join the England squad in a matter of hours, and with very little notice.
Of course, this being a friendly international, Zaha still has the option of representing the country of his birth, a country to which he has never returned having left Africa aged four.
It was on the streets and parks of London that Zaha honed his natural talent and this week Roy Hodgson must use this opportunity to convince the Palace flyer that with England he has indeed found his footballing home.
Don't miss The Footballers' Football Show, 10pm, Thursday, Sky Sports 2 HD.