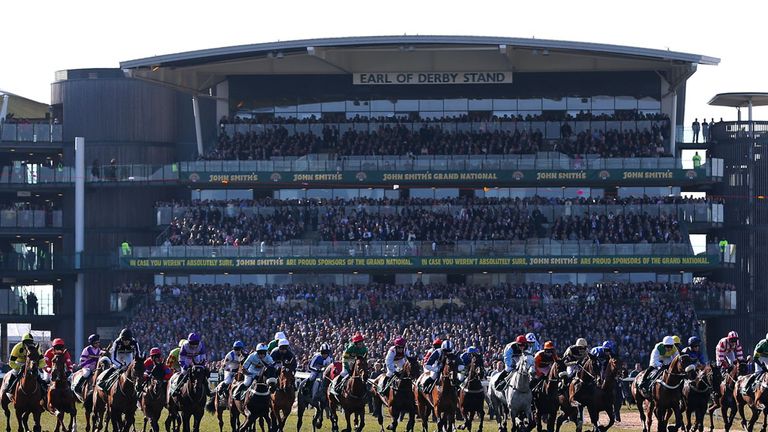 Aintree has dried out on the eve of the Crabbie's Grand National meeting, prompting a going change.
The Grand National Course going description is now good to soft, good in places, changed from good to soft. The GoingStick reading was 6.3 at 3pm, as against 6.1 24 hours earlier.
Both the Mildmay and Hurdle Course are now good, good to soft in places.
The GoingStick reading for the Mildmay Course came to 7.0 at 3pm (6.4 at 3pm, Tuesday), while the Hurdle Course registered at 6.8 at 3pm (6.5 at 3pm, Tuesday).
Andrew Tulloch, Regional Head of Racing, North West & Clerk of the Course, Aintree, commented on Wednesday afternoon: "It has been another drying day at Aintree, but we are still expecting some showers tonight and a band of rain is forecast to pass through tomorrow afternoon."