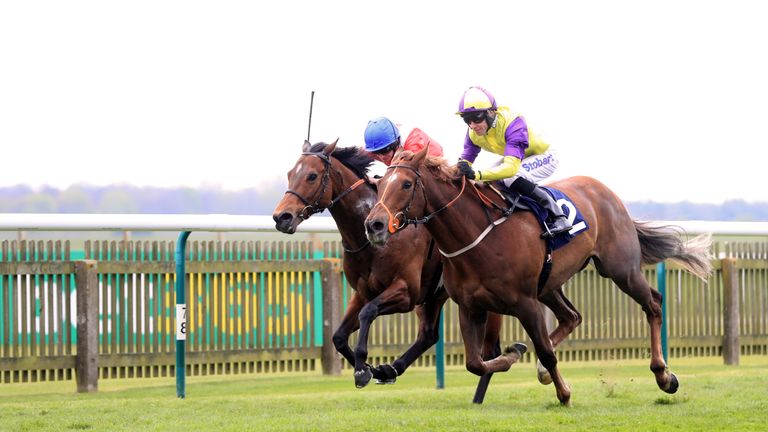 Kevin Ryan won the Connaught Access Flooring Abernant Stakes for the third time in four years as Brando reeled in Ornate to claim the Group Three prize.
Wins for Ryan's Hamza and Astaire in recent year were added to by Brando, who won the Ayr Gold Cup last season and finished third at Ascot on Champions Day.
Ornate, on his first start for Robert Cowell, was allowed to get a break on the field under Ryan Moore and briefly it looked like the even money favourite had a fight on his hands.
On meeting the rising ground, Tom Eaves asked Brando for his effort and he managed to win going away by a length.
Ryan said: "He's some horse. We were a little concerned about the (fast) ground but we had to find out as we're going to come up with the same problem at some stage in the season.
"It was nice to get a lead off Ornate, but you start to get worried when Ryan Moore has a soft lead and he seemed to be getting away.
"I said to Tom 'keep sitting on him going into the dip and then go after them' and it worked out well."
Eaves said: "He wouldn't want to run on it every time, but we got away with it today.
"We had a great year with him last season and it's a great way to start him off.
"I was never worried Ryan had got away, but he was struggling a little to find his feet on the ground.
"He'd be better in a bigger field and it's a great way to start."