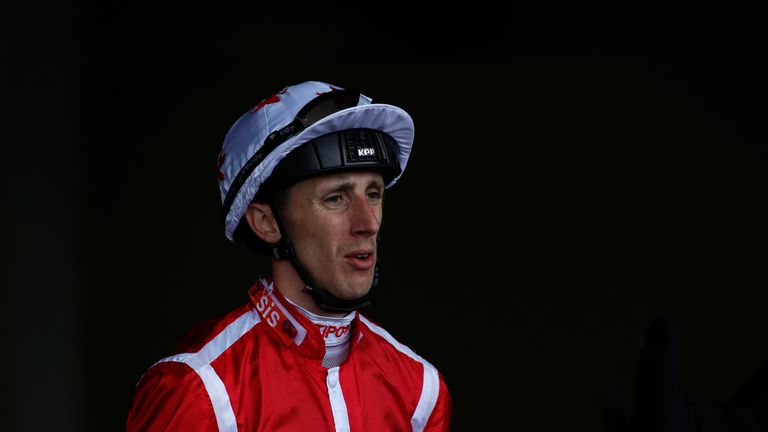 Classic-winning jockey George Baker has not given up hope of returning to the saddle as he continues to recover from the brain injury he sustained in a fall at St Moritz earlier this year.
The rider, who won last year's St Leger on Harbour Law, suffered bleeding on his brain after falling from the Jamie Osborne-trained Boomerang Bob, who suffered a fatal injury after being brought down racing on the frozen lake track in February.
Baker said: "As it is a brain injury I suffered, it is unknown how long I will be out.
"It is a long road, but I will keep working at it and just get as well as I can.
"I have just been doing lots of rehab which has included physiotherapy, fitness and balance work.
"I am getting better as I couldn't walk at the start of it.
"I would like to ride again, but I will just keep on kicking on and see what happens."