Bolster bids for Giant redemption
The Giant Bolster could bid to repair his reputation in the Hennessy Gold Cup at Newbury with trainer David Bridgwater retaining every confidence in him.
Last Updated: 16/11/11 12:20pm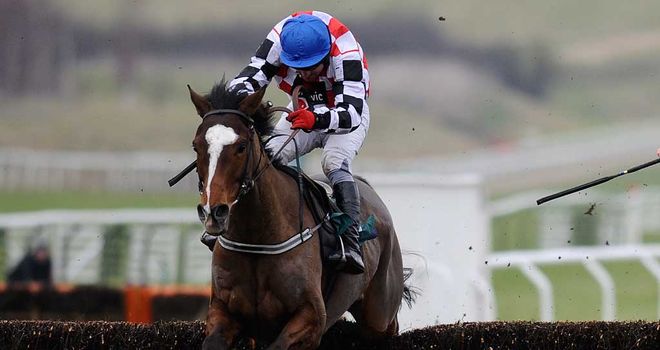 The Giant Bolster could attempt to repair his reputation in the Hennessy Gold Cup at Newbury after unseating Tom Scudamore at the first fence at Cheltenham on Saturday.
The six-year-old won twice from five starts during his novice campaign over fences, but failed to complete the course on the other three occasions.
He was reckoned to be a major player for the Paddy Power Gold Cup following a pleasing seasonal reappearance over hurdles but his race lasted no longer than the first.
Trainer David Bridgwater has in recent weeks given The Giant Bolster extra schooling sessions with jumping guru Yogi Breisner and remains hopeful he can bounce back.
Jumping Guru
"He's come out of it grand. I rode him in a piece of work this morning and he went unbelievably well," said Bridgwater.
"It was obviously disappointing, but these things happen. He actually flew the fence and jumped it very well, but Tom came off him.
"The main thing is we've still got the horse and we've still got a jockey.
"All the schooling work has been done and he's jumped well, so hopefully we can get back on track.
"I've given him an entry in the Hennessy. It costs a few quid to enter these races and I'm not one for wasting money, so we'll have a look at that.
"If we'd finished in the first four or five on Saturday, everyone would be getting excited about Newbury.
"We're still looking that way."