McPherson wins appeal
Graeme McPherson has had his appeal upheld against a £3,000 fine handed out on October 25 but jockey Jodie Mogford's ban was reduced.
Last Updated: 17/11/11 3:57pm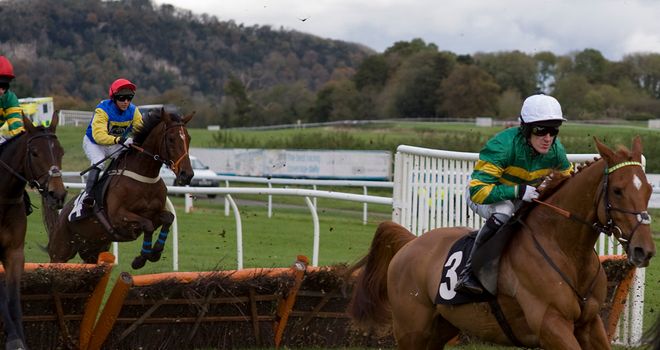 Trainer Graeme McPherson was successful in his appeal against a £3,000 fine handed out following the run of Traditional Bob at Chepstow on October 25.
Jockey Jodie Mogford, who was originally given a 14-day ban, remained in breach but had his suspension reduced to seven days following the British Horseracing Authority disciplinary hearing in London today.
Traditional Bob finished fifth, beaten 19 and a half lengths behind Golden Gael, and the raceday stewards had found Mogford in breach of Rule (B)59.2 and McPherson in breach of Rule (C)45.4 'in that they were guilty of schooling/conditioning the horse on the racecourse'.
McPherson is a QC as well as a trainer and often represents the BHA in similar hearings.
"Graeme McPherson has had his appeal upheld, but Jodie Mogford was found in breach," said Robin Mounsey, communications officer for the BHA.
The ban on Traditional Bob running for 40 days was lifted with immediate effect.
Mogford was found in breach of Rule (B)59.4, which represented a failure on his part to take all reasonable and permissible measures, rather than a breach of Rule (B)59.2 for having schooled the horse. His seven-day ban will run from November 25 to December 1.
Reaction
McPherson said: "On a personal level I'm absolutely delighted with the result.
"We always felt the Chepstow stewards had got it wrong and for the disciplinary panel to agree with us I'm very pleased they have done so.
"On the day Jodie and I were delighted with the way the horse had run. Having walked the course and seen how they'd struggled to get home in the first division, the plan was to hold him up at the back and come past horses as they tired and it worked like an absolute charm.
"I was really pleased that Jodie had ridden an excellent hold-up race. He went from 16th going into the final bend, he's mid-div coming out of the final bend and passed another three coming up the straight.
"Jodie thought he was on a horse that was about to fall in a hole and didn't have much left, but in fact he's run on better than expected.
"Jodie has accepted, having been through the videos many times, that knowing the rules state he should be seen to be taking all permissible measures, it ought to have been possible to see him doing more in those last two furlongs.
"The reason he hasn't is not for a sinister reason, it was just he thought the horse had little more to give."