Gannon eyes comeback date
Cathy Gannon has set her sights on an imminent return to competitive raceriding as she continues her recuperation from injury.
Last Updated: 22/01/12 10:49am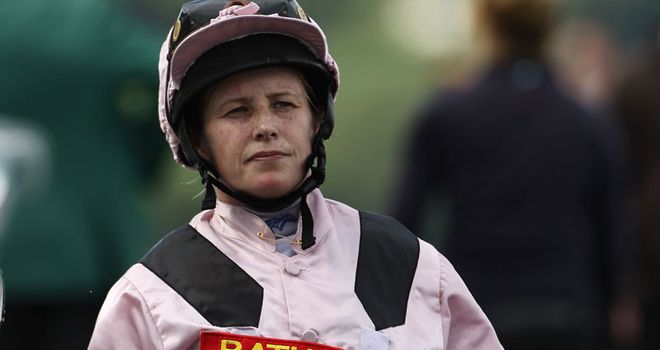 Cathy Gannon is hoping to be back in competitive action within the next couple of months as she continues along the road to recovery after suffering a broken leg.
Gannon suffered a fractured right femur when unseated from a horse before a race at Nottingham in October, but is now nearing a return to the saddle.
Having been told she will be able to start riding work in February, the jockey expects to be back on the racecourse not too long afterwards.
"I'm coming along great and I was really happy when the specialist said I could ride out in a couple of weeks," said Gannon.
"Hopefully I'll be riding by March."