Mulaqen - a Royal contender
Marcus Tregoning is not rushing into any decisions regarding future running plans for last week's impressive York winner Mulaqen.
Last Updated: 20/05/12 12:37pm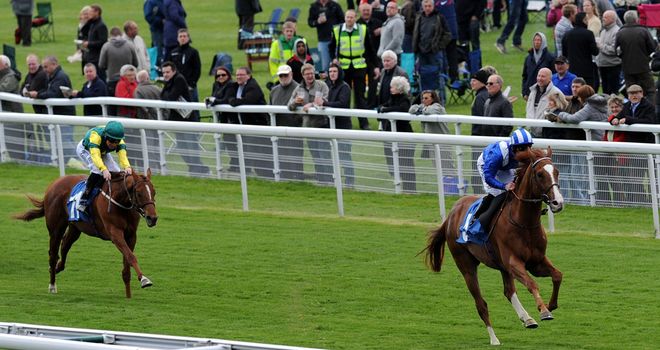 Marcus Tregoning will not be rushed into working out the next move for Wednesday's impressive York winner Mulaqen.
Despite being absent since last July, the chestnut gelding made a mockery of his mark of 84 in the Constant Security Handicap.
"He has taken the race very well and it's great he has been kept in training, so I hope he comes on from a lot from that," said Tregoning.
"He's going to take a hike in the weights, but I was very pleased and it was a good start to the year."
A race like the Duke of Edinburgh Stakes at Royal Ascot would be an obvious next target, but Tregoning said: "Royal Ascot would be a possibility, but I'd like to wait and see how he comes out of the race and how he goes in his next bits of work."