Cheltenham date for Hammond
Sky Sports News presenter Alex Hammond is one of 12 riders taking part in the St Patrick's Derby at Cheltenham in March.
Last Updated: 10/01/13 12:07pm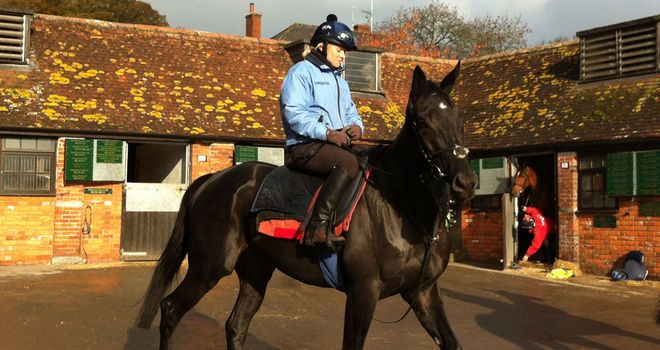 The event, in aid of Cancer Research, is staged on Thursday March 14 and over the last three years has raised over £650,000 for the charity.
The 12 jockeys for the 2013 charity race, selected from over a hundred applications, include riders based in England, Ireland and France with a wide range of equestrian skills.
Joining Alex is Phillip Hemmings, the son of well known racehorse owner Trevor Hemmings.
James Fenton, a member of An Garda Siochana Irish Police, is one of the riders representing Ireland and Equidia presenter Sally Ann Grassick, although Irish herself, lives and works in France.
Hemmings aid: "I am thrilled and excited to have been picked to ride at The Festival and to be raising money for Cancer Research UK. It is a tremendous honour to ride at Cheltenham, the home of Jump racing, where my father has experienced many wonderful moments."