McCririck begins legal proceedings
John McCririck has commenced the first stage of his legal proceedings against his former employers at Channel 4.
Last Updated: 23/01/13 11:32am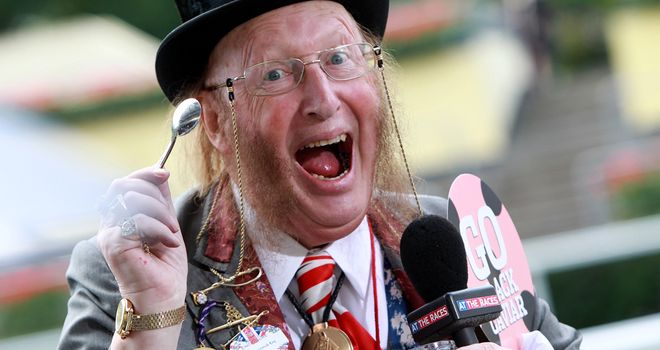 McCririck was one of a number of faces dropped from the presenting team after Channel 4 awarded the production contract to IMG Sports Media, ending its previous agreement with Highflyer.
McCririck was vocal in his criticism of the decision when it was announced last October and confirmed his intention to pursue Channel 4 and IMG Sports Media through the courts earlier this month.
His legal team have now issued an Employment Tribunal Form Number 1, a document which registers his complaint.
McCririck told Press Association Sport: "Channel 4 and IMG Sports Media were yesterday issued with an Employment Tribunal Form Number 1 claim for age discrimination.
"This follows my sacking after 29 years from Channel 4 Racing.
"The ET1 was sent by my solicitor, Stephen Beverley of the London West End Cavendish Legal Group, to Channel 4's chief executive David Abraham, chief creative officer Jay Hunt and sports editor Jamie Aitchison.
"Also served with the form was Carl Hicks, chief executive of IMG Sports Media, who took over racing coverage from Highflyer this month.
"This follows my initial letter before action and is the second stage of ongoing legal proceedings seeking £500,000 for loss of future earnings, career-damaging public humiliation, stress and mental anguish.
"A further £2.5m is being claimed in exemplary, punitive damages.
"My legal costs are all on a no-win no-fee basis.
"With age discrimination being illegal, under the 2010 Equality Act, every avenue is being pursued to fast-track proceedings with a determination that executives responsible for my dismissal can be cross-examined in public by my QC.
"The next stage of the process will follow shortly after the response from Channel 4 and IMG Sports Media's solicitors."