Frankel portrait will go on display to the public at Ascot
A unique 3D artwork of Frankel will go on display to the public at Ascot Racecourse on QIPCO British Champions Day.
Last Updated: 16/10/13 1:27pm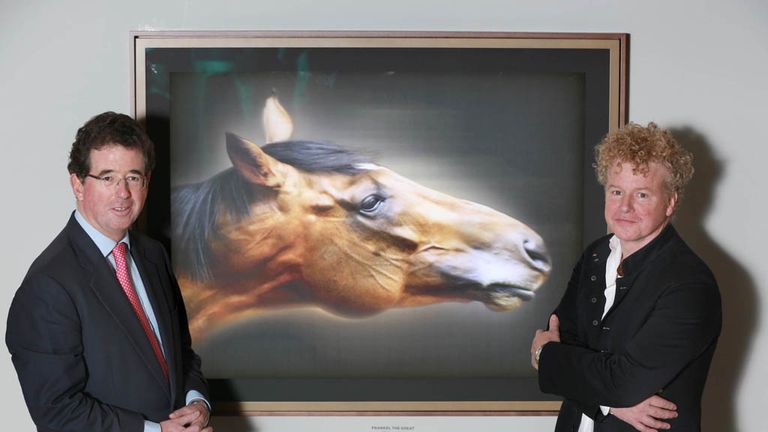 Light artist Chris Levine unveiled his latest artwork 'Frankel the Great' (2013) with Juddmonte Racing Manager Lord Teddy Grimthorpe.
On seeing the artwork for the first time Lord Grimthorpe said; "The artwork is wonderful. I was taken aback at first as it wasn't what I expected but it really grows on you.
"I have stood and looked at it for half an hour and it has really captured Frankel's character. You always know when Frankel's in the room and this artwork demonstrates this. I think it will be of great interest to a lot of people."
Levine is a light artist famous for his iconic portraits of The Queen and Kate Moss.
In his latest artwork, has radically reworked the centuries-old tradition of equine portraiture epitomised by Stubbs, and chosen to unveil the work at Ascot, the scene of many of Frankel's victories including his final win in last year's QIPCO Champion Stakes at British Champions Day 2012.