Criquette Head-Maarek and Frankie Dettori were mystified by Treve's defeat
Last Updated: 18/06/14 6:41pm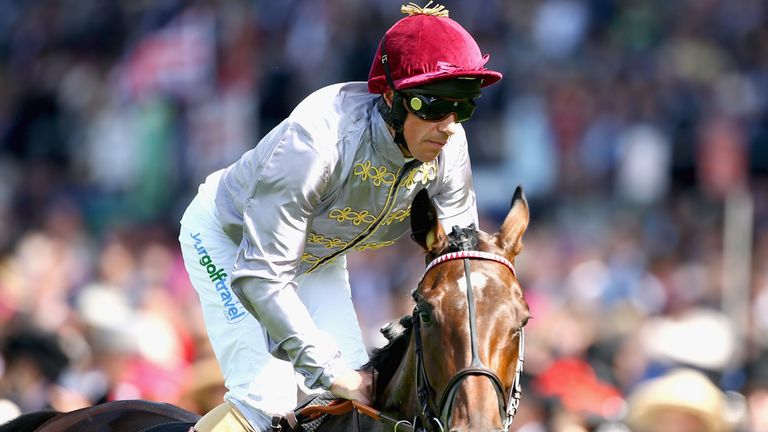 Criquette Head-Maarek and Frankie Dettori were mystified by Treve's defeat in the Prince of Wales's Stakes at Royal Ascot.
The odds-on reverse is the second time that the brilliant Arc winner has been beaten this season in as many starts although connections did confirm that a bid for next month's King George VI & Queen Elizabeth II Stakes (sponsored by QIPCO), could still be on the filly's agenda.
Winner The Fugue scored by one and three-quarters of a length from the Aidan O'Brien-trained Magician, while Treve was another length further behind.
Dettori said he felt that Treve's action was suspect, commenting: "She went down [to the start] really, really bad - maybe it was the ground? I was never comfortable - I was following The Fugue, but struggling to keep up with her. I was never in my comfort zone."
Head-Maarek said: "Frankie didn't think her action was right and she didn't look right going to the start. He didn't think the ground was a problem, but he did feel the longer distance would suit her better.
"Her action was not right, but I don't know why. Maybe we will discover something when we get home. Horses are not easy and it's our job to find out what's wrong.
"I had problem with her feet not long ago, but it seemed as though everything was fine again. We'll have to see. She's not blowing at all, and a horse that is sick blows hard after a race like that.
"She came with a run but could not push. She was fine the other day when she worked, but the things you ask a horse to do in the morning are not the same as the things you ask them to do in the afternoon at the races.
"Let's take her home to Chantilly tomorrow and see how she is - and don't forget the winner today is a good filly, too."