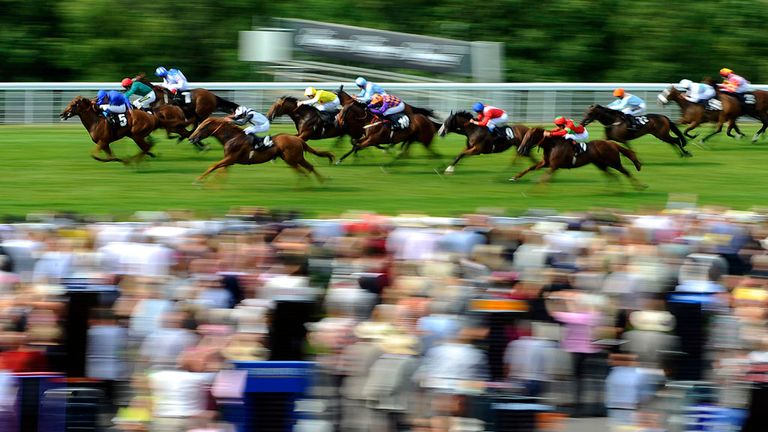 Goodwood is set to be watered by officials after racing on Thursday following another dry day.
Seamus Buckley, Goodwood's Clerk of the Course, said: "The ground rode as advertised, it was good, fast Flat-racing ground after we watered extensively last night. Most of the jockeys were of the opinion that the watering that was carried out had certainly eased the ground.
"And I must pay tribute to the groundstaff who worked a solid 12 hours to get some water back on the course before it dried out during racing today.
"Our plan for watering this evening will be similar to last night but with a lesser amount of water. We want to get some water on the lower bend, top bend and down the straight but we won't be putting as much on as we did last night. We'll begin watering about 7pm and the groundstaff will be working in 8-10 hour shifts.
"I feel we need to retain some water in the ground in light of the rain that may materialise on Friday evening. I want moisture in the ground so that we don't get rain lying on top of firm ground.
"There's a possibility of a bit of rain on Friday night going into Saturday morning. There's a chance of four to five millimetres on Saturday. We'll review the situation again tomorrow.
"The dolled-out rail on the lower bend (from the six-furlong to the three-furlong marker) will be taken down after racing and there will be fresh ground for the Betfred Mile tomorrow."