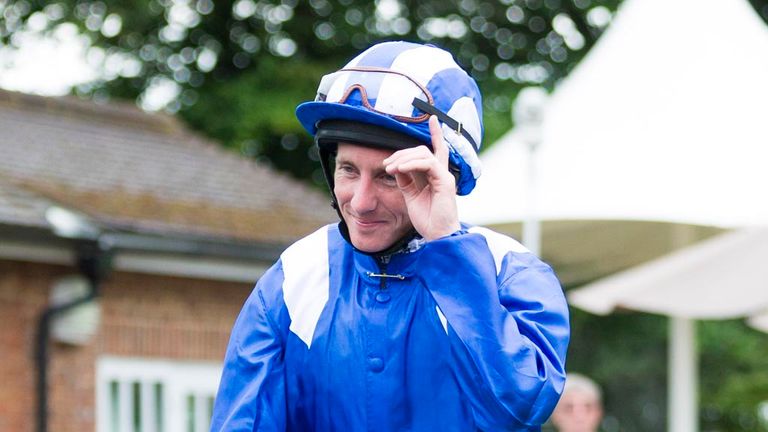 Paul Hanagan insists he "won't be losing any sleep" even if Australia lines up against Mukhadram in the Juddmonte International at York next week.
The former champion jockey has already won the Coral-Eclipse this season on the William Haggas-trained Mukhadram and Sheikh Hamdan Al Maktoum's jockey feels he has nothing to fear from the dual Derby winner.
Aidan O'Brien's colt would be dropping down in trip and facing older horses for the first time if the Coolmore camp give him the go ahead for the Knavesmire Group One.
Hanagan also has Oaks and King George winner Taghrooda to look forward to at York and he even delayed his comeback from injury to make sure he was fully fit for his favourite meeting of the year.
"It's a big day for Mukhadram and he may be taking on Australia but I won't lose any sleep, this is what it's all about," Hanagan told Channel 4 Racing.
"Obviously Taghrooda will be one of the main highlights of the week as well.
"We'll have plenty of runners and I'll have family and friends at York as it's their local track and my favourite track still, there's nowhere better.
"I don't think my confidence could be higher given the season I've had and the big races I've won. My confidence is sky high.
"I thought I'd have been back quicker (from injury) to be honest but it could have been worse.
"It wasn't really the fall (at Goodwood) that did the worst of the damage as I took a bit of a kicking from the horses behind.
"I just had a slight hairline fracture in my left arm but I think it will be better giving it a few extra days.
"It's going to be a big meeting and I love going to York."
Hanagan returns to the saddle at Pontefract on Sunday with four booked rides.