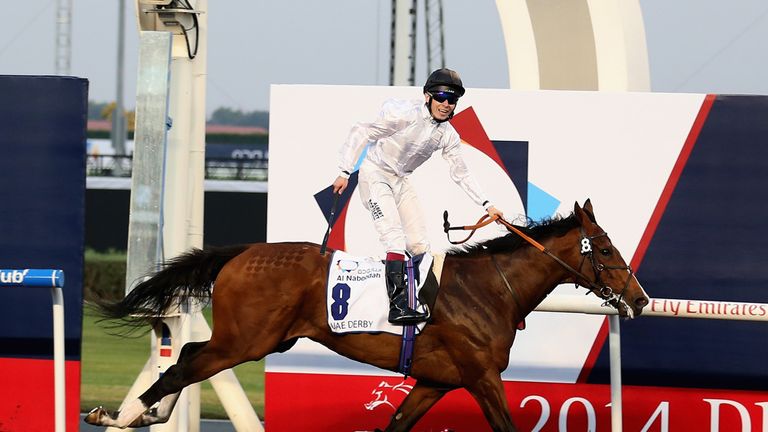 Jamie Osborne is on the hunt for a new jockey for his stable star Toast Of New York in the Pacific Classic Stakes at Del Mar this weekend.
The UAE Derby winner, who ran well for a long way in the Belmont Derby on his last foray to America, has been ridden in four of his six races by Jamie Spencer.
But Spencer has now been claimed by his boss, Sheikh Fahad, to ride Secret Gesture in the Prix Jean Romanet at Deauville on Sunday.
"At the moment I haven't got a clue who'll be riding," said Osborne.
"I need to do a bit of research and see who is available but we need to have somebody sorted by Wednesday night when they do the draw.
"I don't really know a lot about American jockeys but I've just spoken to Neil Drysdale (American trainer) and he is going to have a ring around and see who is available for me.
"Jamie thought he'd be available but he's going to have to ride Secret Gesture instead."
Spencer told At The Races: "I'm at York on Saturday because Sheikh Fahad has runners, and then I'm in France on Sunday because Secret Gesture is running there, she isn't running in the Yorkshire Oaks.
"I didn't think I'd be riding in Europe on Sunday but that's all changed, that's the way it goes. Secret Gesture should have a good chance in that race.
"Toast Of New York is back on Polytrack an should have a good chance, too, even though he's taking on the older horses.
"He didn't run to form the last time, even though the race has worked out well. He was only beaten three lengths but he didn't run near his form."