Towcester will look to recoup fixtures sold to the Arena Racing Company
Last Updated: 02/09/14 12:29pm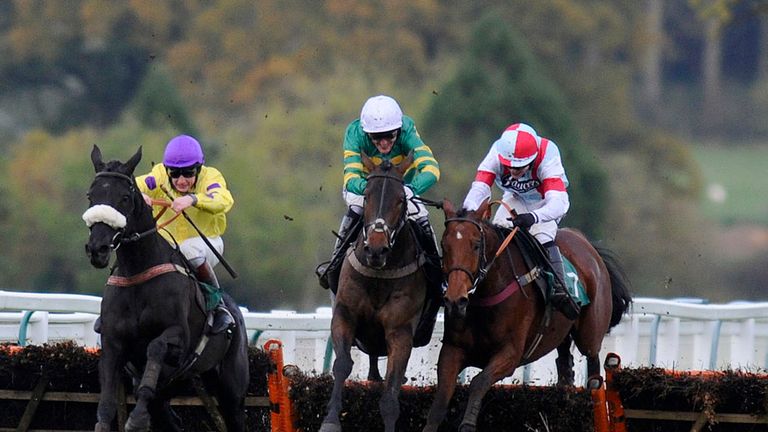 Towcester will look in the future to recouping some of the fixtures it sold to the Arena Racing Company.
The Northants venue has dispensed with seven of its jumps meetings as it is keen to establish a greyhound track which is set to open in early December and race three times a week.
Even so, the management there is still committed to staging horse racing there especially at times when other courses are susceptible to the wintry weather.
"The concern we had was how would horse racing and greyhound racing co-exist on the same day and the logistics involved in that," Towcester chief executive Kevin Ackerman told At The Races.
"As a part of that thinking we used the BHA fixture allocation process and looked at potentially transferring fixtures from the Saturday, Sunday and Boxing Day meetings to week slots as a way of alleviating a headache from that perspective.
"There was quite a lot of interest from various parties of purchasing and acquiring those fixtures. We engaged in negotiations and subsequently Arc made an offer we found satisfactory and we accepted that offer.
"We were a horse racing track that raced 17 times a year. This is about Towcester taking control of its own destiny.
"We'd love to recoup some of those fixtures. We'd like to get involved in the next fixture process, but there are certain things we need to deal with.
"They are certain requirements engaging in that process from a Horseman's Group perspective. There is a certain level of prize money they would like us to achieve to enable us even to be involved in that process.
"We will engage in dialogue with them to see if we can come to an agreement in addition to the fact that those core periods of time where racing suffers from numerous abandonments.
"I think we would be an ideal course to take on some of those fixtures at key points in the racing season where racing suffers from a lack of activity.
"It genuinely is not gloom and doom here. Towcester is about preserving the business moving forward and we are really excited about that.
"This isn't Towcester turning its back on horse racing one iota."