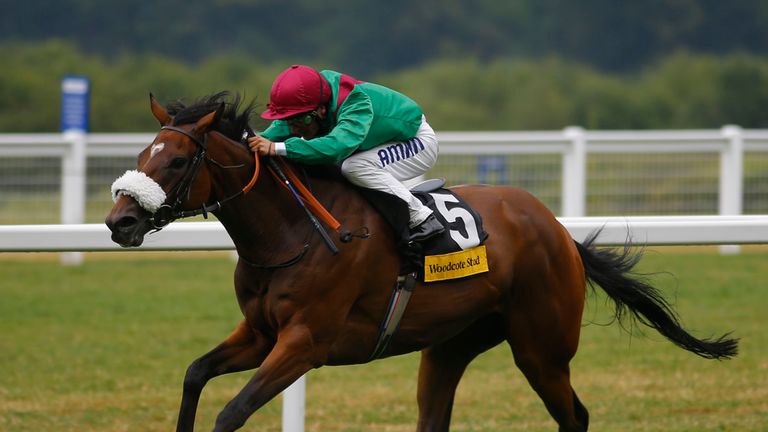 Euro Charline is on course to defend her crown in the Beverly D. Stakes at Arlington Park next month.
The four-year-old made a fine start to her campaign when fourth in the Dubai Turf at Meydan before being controversially denied a run at Royal Ascot after playing up at the start.
She returned to action in last week's Falmouth Stakes at Newmarket and performed admirably once more to finish a close second to Amazing Maria.
Trainer Marco Botti said: "Everything is good, I'm really happy with how she came out of Newmarket.
"We were obviously delighted with how she ran. I wish they'd gone a bit quicker, but she stayed on really well to grab second and we're looking forward to going back to Chicago for the Beverly D.
"I think the extra furlong will really suit her and I think we can be more confident than last year.
"We know she is up to that level, she is a Group One filly and physically she has improved since last season."
Euro Charline's American success last summer looked set to be her last for Botti as her owners, Team Valor, had intended to keep her in America before a change of heart.
The trainer hopes his star filly will return to Newmarket once more after next month's trip Stateside.
"We will see what happens in the Beverly D, but I hope she will come back to Europe," he said.
"There are plenty of options for her in England, including the Sun Chariot, and she could go to the Breeders' Cup at the end of the year."