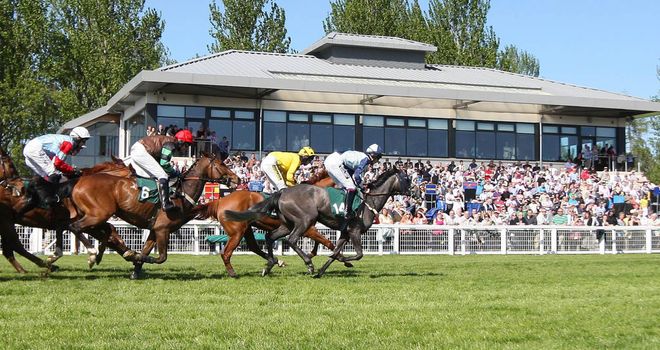 Perth: Old rivals clash again on Monday
Old rivals Sergeant Pink and Scotch Warrior are set to clash again in the feature race on Scotland Food & Drink Day at Perth on Monday.
The pair, who were first and second over course and distance last month, are among the six runners declared for the Prestige Handicap Chase.
Sergeant Pink came out on top by two-and-a-half lengths and his Penrith trainer Dianne Sayer said: "Only the horse knows the answer as to whether he can win again or not as he can be a quirky customer! Having said that, his quirkiness seems to be subsiding a little so we live in hope.
"He's gone up another 6lbs in the weight which makes life a little more difficult but he seems in very good form. I expect him to run well again."
Scotch Warrior already has two wins at Perth this term and his Ayrshire trainer Mike Smith said: "I think he should perform even better than last time. We got the tactics wrong and we will definitely make more use of him.
"He finished like a train but is better up there forcing the pace. After he had a wash down at the track he rolled in the sand pit and was bucking so he still had plenty of energy left. He is in great order and loves Perth."
Also in the line-up is Lucinda Russell's Quito Du Tresor, who was third to Sergeant Pink and Scotch Warrior three weeks ago, and the field is completed by Irish duo Jamsie Hall and Maggio along with Fergal O'Brien's Dark Energy.
Perth general manager Sam Morshead said: "We are delighted to have a wide range of locally-produced products from the very popular Perth Farmers Market as we become part of Scotland food & Drink Fortnight. The stalls feature everything from cheese to oysters, whisky and venison and all can be sampled - it should be great fun."