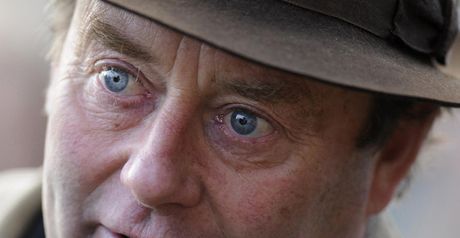 Henderson - leaving options open.
Nicky Henderson proved the recent enforced absence of jump racing has been of no hindrance to the form of his string as bright prospects Mad Max, Optimus Maximus and Zazamix won at Newbury.
Henderson, almost unbeatable in November and December, was having his first serious runners since January 1 with the cold spell destroying the National Hunt action for most of the month.
Most interest centred upon the unbeaten Mad Max in the Rutland Antique Centre Bakewell Novices' Hurdle.
There are not many bigger horses around than the giant seven-year-old, who is setting Henderson quite a conundrum as to his target at the Cheltenham Festival.
Mad Max's labouring stride is evidently deceptive but the 4-5 favourite had to be given a fairly stern reminder by Tony McCoy to collect by three and a half lengths from Pause And Clause.
This event was over two miles and three furlongs, and Henderson said: "He needs to relax a lot better but Tony says he is very, very good.
"If it was softish ground again we might want to drop back to two miles but if it is good or faster at Cheltenham he would want to go two and a half.
"I'm afraid we have to sit on the fence at the moment. Knowing the ground on the first day at Cheltenham, if I had to have a bet I'd say two miles, but we'll sit down and think about it.
"His palate is pretty suspect. We have had to have it done before and he'll need it doing again - that only takes two weeks so it's not a problem.
"I'd probably give him another run, or we'll arrange a Henderson-ish preparation at home."
McCoy added: "He doesn't pay his hurdles a lot of respect but he's pretty smart."