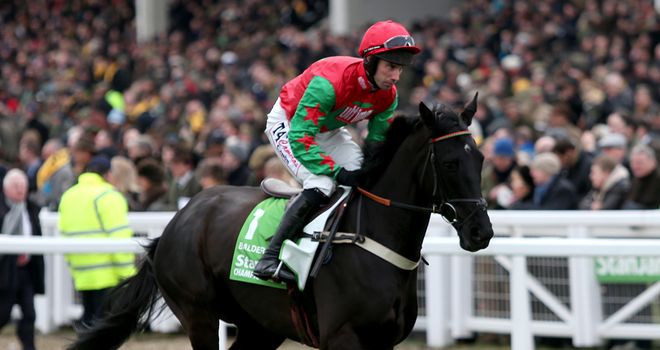 Balder Succes: So impressive at Warwick
Balder Succes swept his rivals aside to return from a break with easy victory in the Star Sports Kingmaker Novices' Chase.
Only Brick Red could keep tabs on Alan King's six-year-old, who turned the screw in the straight.
The 6/5 favourite, who like so many of King's string had been under the weather and off the track for the past couple of months, went clear under Wayne Hutchinson to win by three and a half lengths.
"The last 10 days have been very encouraging," King told Channel 4 Racing from Newbury.
"It was so important to get runs into a lot of these hoses. We will watch Balder and see how the preparations go (before deciding on a target).
"We could keep him for Aintree or Punchestown - the owners are keen to go there. We will see."