Super League: Francis Cummins hails victory, Tony Smith questions enthusiasm
Francis Cummins described Bradford's first win in eight Super League games as "massive" after they beat Warrington.
Last Updated: 04/05/14 6:54pm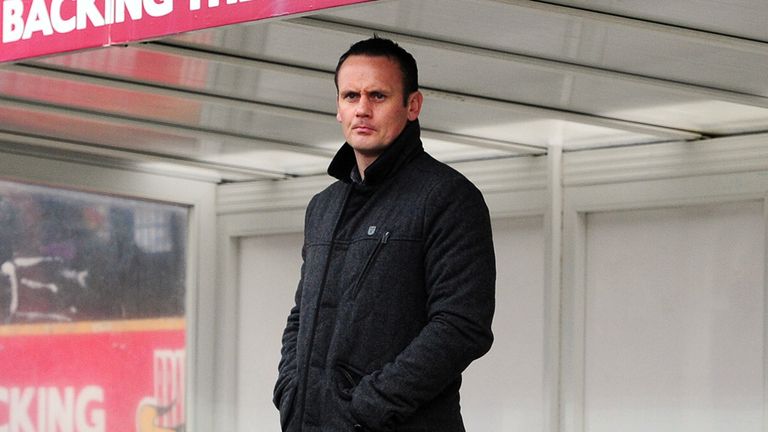 The victory also brought to an end a run of 10 straight defeats against the Wolves but, more significantly for Cummins, it hauled the Bulls off of the foot of the table for the first time since they were deducted six points for going into administration earlier this year.
"It was massive," Cummins said. "To say we only had two props, we knew it was going to be a tough old day.
"I thought the young lads were terrific - young Sam Bates played his second spell with an injury in a really sensitive place and Alex Mellor, who played 80 minutes for the under-19s on Thursday."
The Bulls, already without a number of key players including Manase Manuokafoa and Chev Walker, also lost Luke George to a persistent rib injury just before the start and then had influential full-back Brett Kearney taken to hospital for x-rays on a suspected broken thumb.
"I've talked before about character, but usually in defeat and how we've worked hard within those games - today it won us the game," he continued.
"It was tough last week, losing three props, and we are lucky that we've got Antonio Kaufusi in (on loan from Huddersfield).
"It was a massive win for us - without a doubt the most satisfying win of the season. Look at our team - we were down to bare bones again and against a great team like Warrington. It's amazing what you can do when you all work for each other.
Character
"We've been trying to get to zero points from week three and, if we can keep this character, get a few more people back and get a little bit more game-management, then we are going to put some teams under a bit of pressure."
Warrington have now lost four of their last six games, but were never behind at Odsal until the 73rd minute.
Coach Tony Smith, whose Wolves are left clinging to a top eight play-off place, conceded that his side could not match the Bulls in the enthusiasm stakes.
"They are playing with a lot of spirit and got some confidence last week when they stuck together against the Catalans (a cup tie in which the Bulls again came from behind to win)," Smith said of the opposition.
"I know they were down on some troops and that's often when you pull together, and we needed to do that ourselves.
"Probably that desperation wasn't there for us in the way that we needed, whereas it was for Bradford.
"It's amazing what you can do when you all pull together and play with a bit of urgency and we need to find a bit of that ourselves in the coming weeks."