Super League: Relief for Gareth Ellis after winning debut
Hull captain Gareth Ellis revealed he had mixed emotions of excitement and nerves heading into his long-awaited debut.
Last Updated: 03/05/13 11:03pm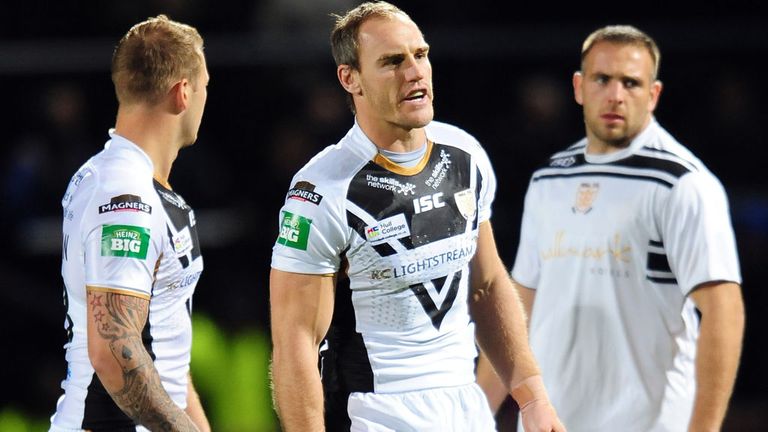 "I was really excited before the game. Even getting in with the lads this week has been a breath of fresh air from sitting in the gym on my own," said Ellis.
"Before the game part of me was looking forward to this bit when everything was done and I'd come through unscathed without any incidents, so that's the pleasing thing. I made a conscious effort in the last few days to play it all down and prepare as I normally would.
"To run out in front of the home crowd was really good and it brought back memories of when I first signed for the club. Even though we didn't win last week against Wigan, it has made it a lot easier for me coming in with the side in good form."
Quit
The Broncos dominated early on and head coach Tony Rea was disappointed his side only posted six points, and he felt some of his players "decided to quit" in the second half.
"In the first half we were fighting and competing which kept us right in the contest, but as you saw in the second half we just didn't compete," said Rea.
"I thought we tried to force the ball a little too much early on. We needed to be more controlled with the ball. When we were on top we tried to do something magical but it was actually about being controlled.
"Just thought individuals decided it was too hard to make a tackle. They decided to quit on their mates and they didn't do their jobs. When there was a loose ball they stopped and were hoping they didn't have to get their job done.
"There were too many blokes out there who were prepared to let their mates down."