Super League: Leeds Rhinos coach Brian McDermott 'reasonably happy'
Leeds coach Brian McDermott says he is not getting carried away by his side's impressive recent run of form.
Last Updated: 04/05/13 7:47pm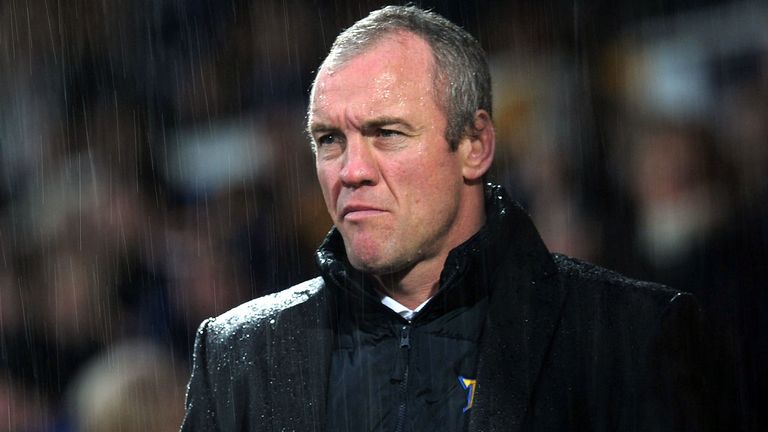 The reigning champions are just four points behind leaders Wigan with two games in hand after extending their unbeaten run to eight matches, a far cry from last year when they were outside the top six.
"It doesn't take much to be miles ahead of where we were last year," McDermott said. "We're reasonably happy with where we are but things can quickly turn and we're not going to get carried away.
"We're 12 games in so there is half a season to go before we start to think how it looks in terms of the play-offs.
"We looked impressive for periods, in that first half especially, but we knew this game was going to be a fight at some stage and there were spells when they made a contest of it.
"In the second half you've got to give a lot of credit to Bradford, who threw a lot at us, but I thought we were very good.
"Things are working for us at the moment, they're making that extra effort."
Too good
It meant a third consecutive defeat for the Bulls but coach Francis Cummins was pleased with his side's character.
"They were too good for us at the start," he said. "You can't allow Leeds to get four tries in front.
"We had a few players out but we showed a lack of composure. There was a real good reaction after half-time, though, and I'm happy with the character. They work hard for each other, they are trying really hard.
"We've hit the wall results wise but we will be better. We need to dust ourselves off for London in the cup."