Super League: Hull KR boss Chris Chester admits it's back to the drawingboard
Last Updated: 03/08/14 6:50pm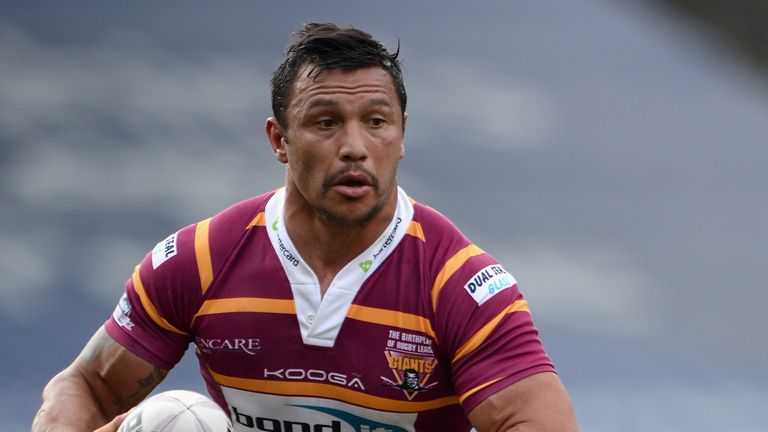 Hull KR caretaker boss Chris Chester offered no excuses after Widnes ran in four second-half tries to win 28-10 at the Select Security Stadium.
"That was pretty difficult. I thought we competed for the first 40 minutes but again the second-half has let us down," he said.
"I thought we had the right personnel in the second-half to get the job done but I was wrong, so obviously not.
"Again I have to go back to the drawing board and see where we are going wrong. We got what we deserved and if you come up with that many errors then you don't deserve to win," Chester added.
Chester felt Jason Chan was one of few players who came out of the defeat with any credit and warned that things need to improve quickly.
"I thought Jason Chan had his best ever game for the club - the people around him let him down," he said. "If we keep playing the same way then we will keep getting the same results."
Cool
Widnes coach Denis Betts, meanwhile, was pleased with the way his side remained cool and built a winning scoreline after half time.
"We talked about half-time about keeping our composure and we managed to do that," he said.
"We know where we could find the space we needed to get the points that we needed. I'm pleased that we have kept hold of our play-off place. It keeps our confidence high going into next week."
Betts reserved special praise for Brown and backed him to get even better.
He added: "I've had this conversation about Kev before. He's sensational. He controls the team. His kicking game and passing game is outstanding. His defence is great, his talk is fantastic.
"It's hard to go past that point of why doesn't he get recognition? He's a class player. He's controlled the team and he's everything I wanted him to be. He's growing all the time."