Challenge Cup: Leeds Rhinos coach Brian McDermott hails his side's execution levels
Last Updated: 09/08/14 7:13pm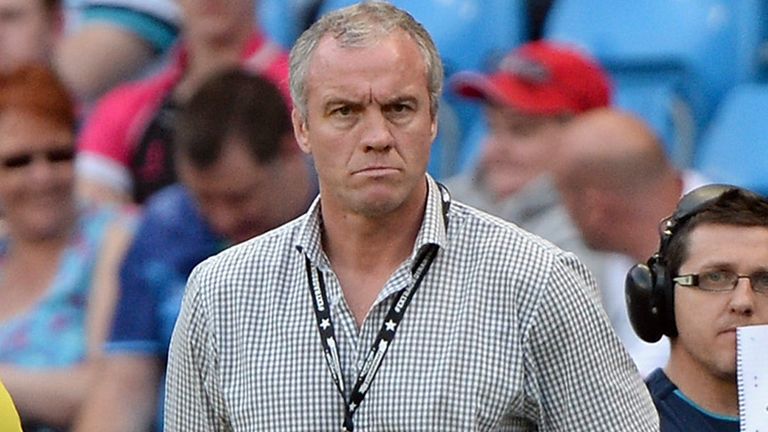 Coach Brian McDermott hailed Leeds Rhinos' execution levels as they emphatically dismantled Warrington in the first Challenge Cup semi-final on Saturday.
The Rhinos booked a fourth trip to Wembley in five years with a 24-16 win over the side they lost to at the final hurdle in both 2010 and 2012, with Wolves unable to live with them.
A late Ben Westwood try gave a more competitive slant to the scoreline, but the game was really won in the first half as Leeds opened up a 14-0 lead with two Ryan Hall tries.
"It was a very good start from us," said McDermott, who will head to Wembley on August 23 charged with winning a final at the seventh time of asking, with Leeds racking up six defeats since their last success in 1999.
The players executed our plan really well in that first period. We needed that buffer at half-time because we knew what Warrington could do.
Brian McDermott
"We were fortunate that Warrington had a couple of challenges on our line that didn't come off - that helped us. But the players executed our plan really well in that first period. We needed that buffer at half-time because we knew what Warrington could do."
With captain Kevin Sinfield back after his well-publicised suspension for headbutting Castleford's Luke Dorn and pack pair Carl Ablett and Jamie Peacock running over the top of Warrington, Leeds had the right men in the right places whenever they were needed.
"Any plan needs to be executed. You can have classroom players and classroom coaches, but you have to you out and do it and Kev is an expert at nailing the big games and days and that helps," McDermott added.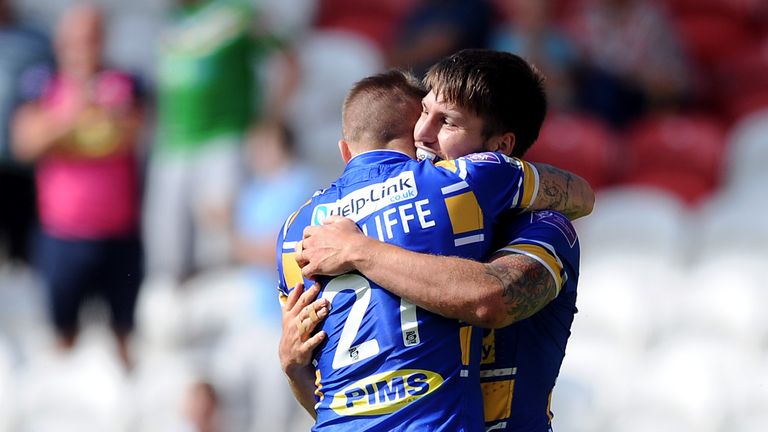 "Carl Ablett is a quiet assassin and had a couple of try-savers. He keeps doing those things. And JP, I don't know what to say other than I'm scared that he may retire. We have to plan for when we does.
"In terms of a team performance we were collectively very good but the stand-outs for me were JP and Ablett. You have to be able to watch a game to know how much work they do."
Poor start
Warrington were unable to get into any sort of rhythm in the first half, with Leeds' intensity - both with and without the ball - stifling any hopes they had of getting a foothold in the game.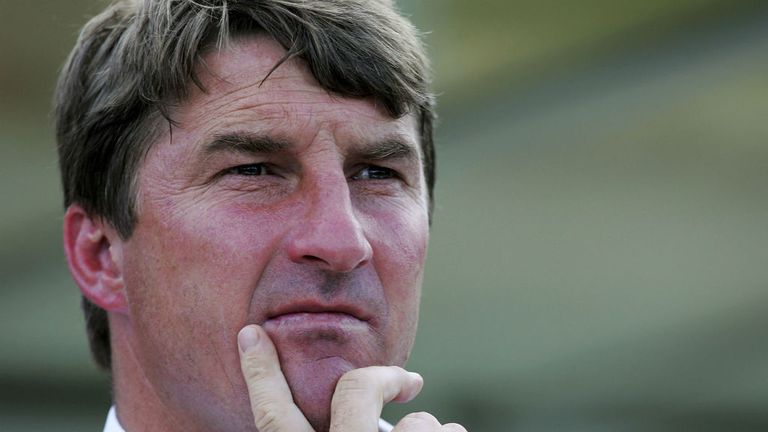 "It wasn't a great start," said Wolves coach Tony Smith, who had to wait until the 36th minute to see his men mount an attack which carried some menace.
"We probably lost some momentum from the way we'd have liked to have started. We applied ourselves enormously in defence, but you can't give a team like the Rhinos that sort of ball in that sort of field position.
"We were 14-0 down and we only had the ball in their half a couple of times, but we looked dangerous when we did. It was the back end of the first half when we got into a position to threaten them.
"It was pleasing that we didn't concede more points, but I'm disappointed we attacked like we did. We looked a bit forced at times."