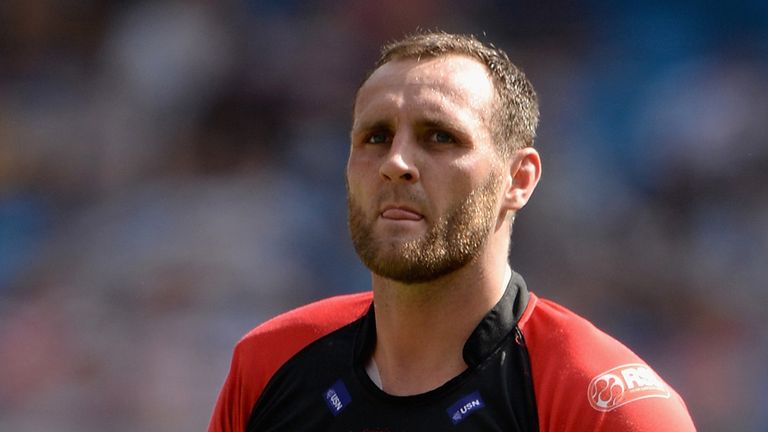 Salford forward Gareth Hock has shocked the Super League by handing in a transfer request, which the club have accepted.
The 31-year-old former England star, who is currently serving a seven-match suspension for deliberately making contact with a referee during a win over Hull in July, is just one year into a four-year contract with the Red Devils.
But Salford chairman Marwan Koukash said via his Twitter account: "Gareth Hock has asked to leave the club and we have agreed to his request provided it is at the right terms."
Hock tweeted: "I would like to thank @SalfordDevils for accepting my transfer request, been a hard decision but I think is the right for both parties."
The news comes as a further blow to Koukash, who reacted to their disappointing Super League form by cancelling the players' annual end-of-season celebration, which was due to be held this weekend.
"We have nothing to celebrate," Koukash said. "We have not won anything and we are not in the play-offs.
"We focus our energy instead on winning our last two games - not handing out awards when we have not won anything of significance.
"To me, winning is everything and I have always made this very clear. I guess some fans can understand where I am coming from and they will be disappointed but the presentation will not happen."
Salford currently languish in 12th place in the Super League ahead of Sunday's final round of fixtures, which sees them host London Broncos.