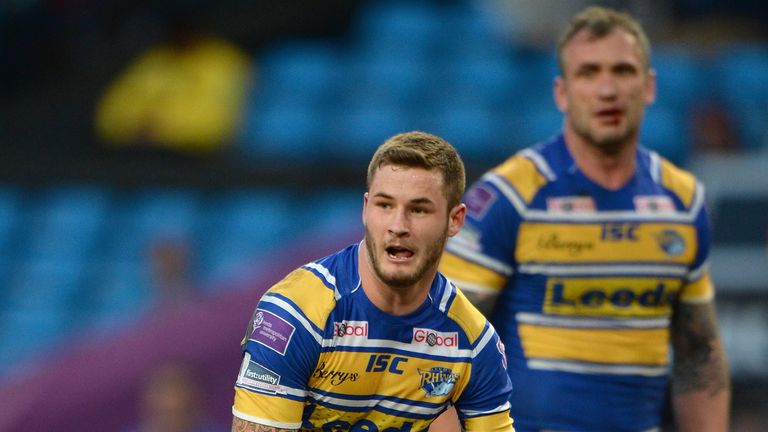 Leeds coach Brian McDermott has defended Zak Hardaker with the young full-back facing the prospect of another hefty ban.
The 22-year-old England international is the subject of a Rugby Football League investigation having been accused of using a homophobic comment during Friday's Rhinos' 13-12 defeat to St Helens.
Hardaker served a five-match ban earlier this year for the use of a homophobic comment towards referee James Child - but could be hit with an eight-game suspension this time around if found guilty of a similar offence.
McDermott has leapt to his full-back's defence and insists Hardaker is fully focused on Friday's colossal Super League clash with Wigan at the DW Stadium.
The Leeds boss said of the investigation: "I wouldn't call it a distraction, it's an issue we've got to deal with. We won't let it be a distraction.
"Zak's dealing with it really well. He's a pro and a fierce competitor.
"While it's something he doesn't want to be having to deal with, Zak is determined to get it right on Friday night. He's in a great frame of mind because of it."
McDermott went on to endorse a statement released by Rhinos chief executive Gary Hetherington, who made it clear in no uncertain terms the club felt Hardaker is the victim of a witch-hunt.
McDermott added: "I stand by everything Gary has said. It's disappointing what is happening. Zak's getting accused of being something he isn't and his name shouldn't be bandied about at this stage.
"It's guilty until proven innocent, unfortunately. He's not even been investigated yet, never mind been found guilty.
"That happened last time and it's happening again."