Rugby League Expert & Columnist
Phil Clarke looks forward to Rangi Chase's Widnes debut in his Super League Magic Weekend preview
Last Updated: 19/05/17 4:08pm
This weekend sees the mid-season talent show in the Betfred Super League. It's a cross between an open-air music festival and the Geneva Car Show.
Our first game of the Magic Weekend sees Widnes take on Wakefield, and what better way for us to kick things off than a Vikings debut for Rangi Chase.
The former Tiger has not had much game time under Daryl Powell this year, and so will be hungry to go out and express himself in Newcastle on Saturday.
He's starred in a few Magic Weekends over the years, and while he has spent less than five hours on the field in Super League this season, let's hope that he has some tricks saved up in his kit bag.
Chase and the Vikings will have their work cut out on Saturday. Wakefield look like a better team this year than last when some wizardry from Jacob Miller helped them to come back from 14-0 down, winning with his late drop goal.
There's plenty to come after the final whistle too. As always with the magic weekend we've got all of the stars in one venue attempting to show us who 'the best' is. Every player gets a chance to shine his boots and show to the whole league how good he is as we begin the countdown to round 23 and the next stage of the season.
The event and occasion brings out the best, even from the teams in the lower half of the ladder. Huddersfield finished at the bottom of the table in 2016 and yet had a performance peak on the Magic weekend.
They hammered the Saints and scored 48 points, their best effort of the whole season. In fact, it's the Saints who I'm looking forward to seeing on day one as their new coach starts his reign on the men with the Red Vee.
After an embarrassing loss to the Tigers last week in the Challenge Cup, and defeats in the last two years one game short of the Grand Final, I'm wondering if they can handle the pressure of a big game and succeed on the St. James' Park stage.
Hull looked awesome last week against Catalan and, when at their best, are my second favourite team to watch. Albert Kelly could well turn out to be the main act at this year's magic show.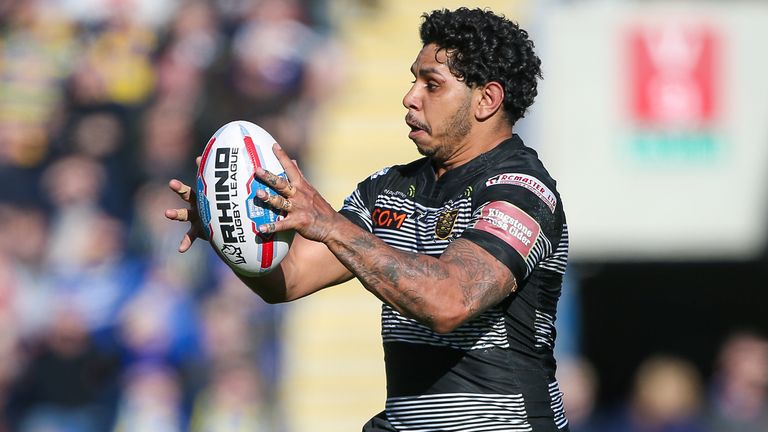 The Tigers are the team that everyone tunes in to watch these days, even people that don't like rugby like to watch the Tigers play - it's instinctive, spontaneous and spectacular to watch.
If you cast your mind back 12 months they trailed 14-0 and managed to score the greatest ad-lib try of the season, with two kicks and nine passes before Luke Dorn set them on their way to scoring 34 unanswered points against Warrington.
They had a period of prestidigitation which took the game to another level of entertainment (somebody taught me the word last week and I just had to use it!)
Warrington get a chance to put themselves inside the top eight on Saturday night, but to do it they'd have to beat the team that narrowly beat them in last year's Grand Final and also more convincingly in round four.
The gap between Wigan and Warrington looks as wide as the River Tyne at present, but sooner or later the Wolves must find their rhythm.
Leigh get to learn what it's all about when they face a contender for team of the year on day two.
Salford have been brilliant in 2017 and will be favourites to win again, potentially leaving Newcastle sitting in second place on the table. Leigh have been competitive in nearly every one of their games but need to reduce the number of penalties that they concede to stand a chance.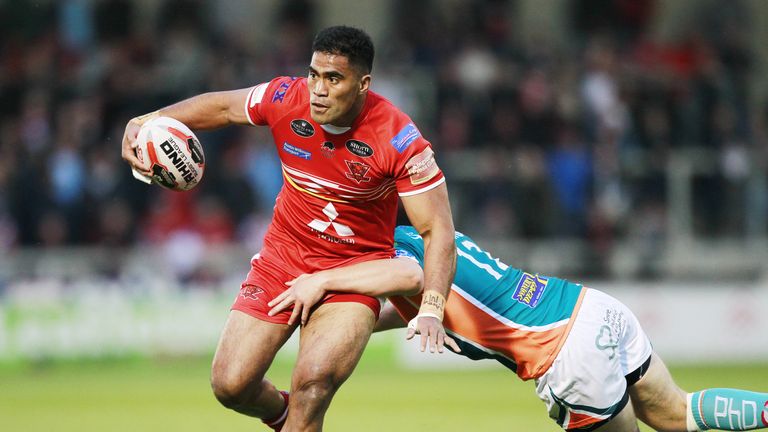 Every team wants to win and familiarise themselves with performing in a top class football stadium. Several of them, including Salford, are hoping that it's a dress rehearsal for Old Trafford and a perfect chance to see if their team can play well under pressure.
With just 10 games left to play in Super League, the cut off line is rapidly approaching and it starts to feel as though a win and two points from now on means much more than it did in March.
Elsewhere, the Dragons are in danger of doing the 'dance of death' in the middle 8s if they don't start to pick up some wins. They've lost their last three in the Betfred Super League and were knocked out of the cup last week.
The final act of this year's Magic is the rematch. Castleford take on Leeds for the first time since the Tigers scored 12 tries against them at the start of March. It seems like a fitting finale to a great weekend.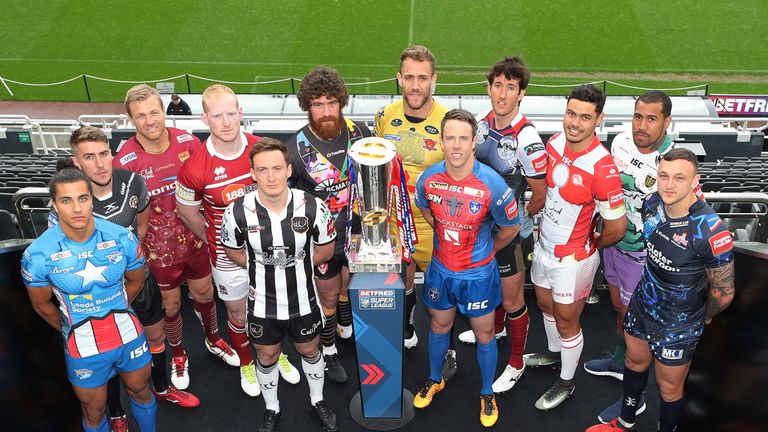 If you've ever been to Las Vegas you may have seen two magicians called Siegfried and Roy doing some amazing tricks with some big cats.
Well Powell and Orr have done a similar job with their Tigers and their fans will want to return to Cas Vegas with a seventh consecutive win over the Rhinos and the confidence that they will need if they want to maintain their momentum and lift some silver wear later this year.
I can't wait for the action to start.