Rugby League Expert & Columnist
Brian Carney: Good week for Wigan and Castleford
Last Updated: 03/08/17 10:19pm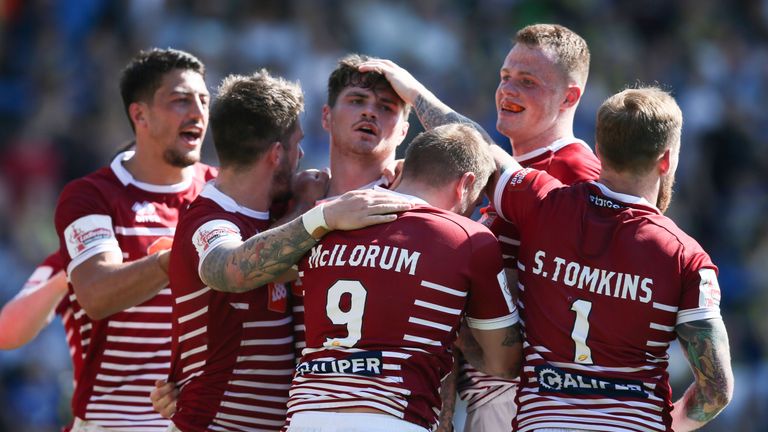 Brian Carney says the Wigan cavalry have returned at the right time but they must start winning now to avoid the bottom four in Super League.
Good week for London Broncos
They went to Toulouse where the home side have a formidable record at that ground. They took advantage of the good form they are in and the absentees that Toulouse had in that game and they recorded their ninth win.
We have heard for years how important London is in the development of the game of Rugby League and Andrew Henderson and David Hughes are continuing to fight the good fight down there both on and off the field.
Henderson is driving a lot of the community work the club is doing himself, while at the same time coaching a side who have been incredibly impressive in the last couple of months.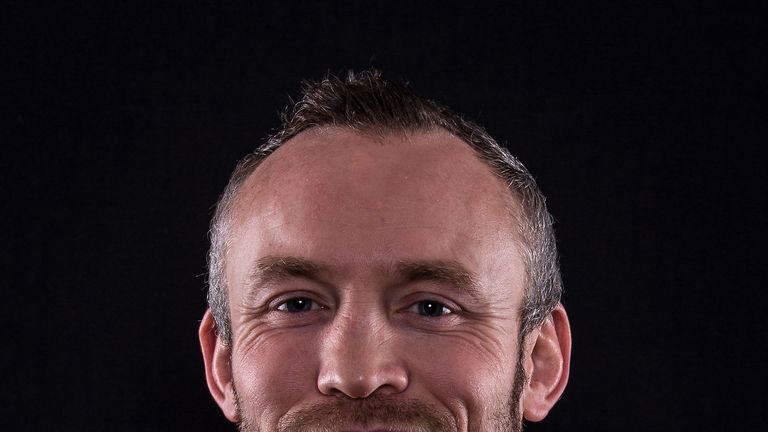 Whether or not they have the players to challenge for a Super League spot in the Super 8 qualifiers remains to be seen, I have my doubts but winning games and building on the community work means that London are developing a nice story down there.
Congratulations to Henderson and the team and particularly David Hughes who continually financially supports the team outside of Super League.
Good week for Castleford Tigers
A good week outwardly for Castleford Tigers in resolving the Denny Solomona issue. £200,000 compensation was paid by Sale to Castleford so it is outwardly a good week but I have my doubts and it has been pointed out by the Hull KR chairman Neil Hudgell.
This essentially won't stop this from happening again in the future all that happens is that an amount of compensation, which I think everyone knew would have to be paid at some stage, has been agreed.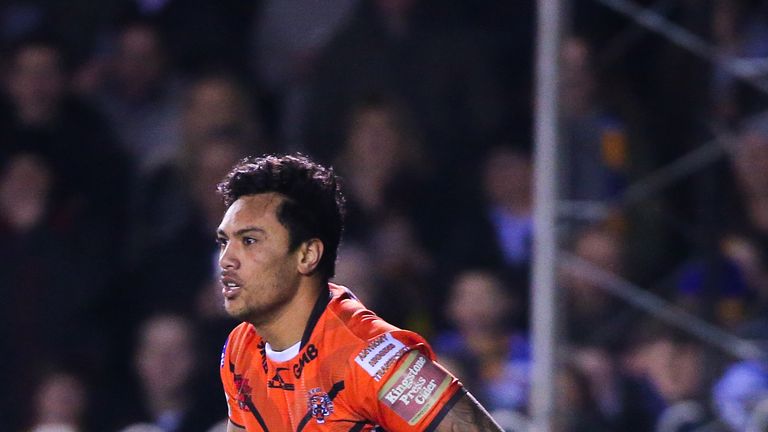 Will this prevent somebody else from "retiring", which is what Solomona said he did? No I don't think it will do, Hudgell pointed that out with his legal background he would be the man to listen to on this.
The bigger issue remains the registration of Solomona's contract by the RFU and until the two governing bodies can agree on the registration or not of contracts we are open to this happening again in Rugby League.
Good in the sense that the saga comes to an end but many questions remain unresolved.
Good week for Wigan Warriors
A good week for Wigan as the cavalry come back. With Huddersfield's impressive run of late, most recently a victory over St Helens last Friday, Wigan, the champions, got pushed into eight spot in the league.
On Saturday morning they woke up in eighth and with a crucial Challenge Cup quarter-final against Warrington ahead of them.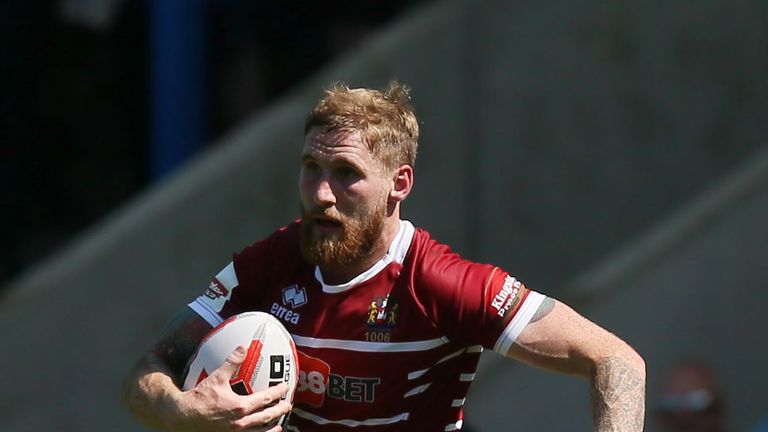 But the return of some of their big names that have been out for a long time helped them to a win and they would hope having those players back with a game under their belts would push them into a run to get away from the trap door of the bottom four and higher up the table.
That simply must begin with a win against Huddersfield this week.
Bad week for Widnes or Leigh ?
Of course this doesn't begin a bad week for either but this may be the start of a bad week for Widnes or Leigh because I believe that the loser of their match on Thursday will be consigned to the bottom four.
Huge pressure on both camps, Leigh with a marvellous and remarkable win last time out in Super League over Wigan and Widnes themselves finding a bit of form, winning two of their last three and threatening a late run out of the bottom four.
So this one really could finish a great week for one of these clubs or end a bad one as the loser, if there is one, will have the unenviable Super 8 Qualifiers ahead.
Bad week for St Helens
This ties in with the Denny Solomona case and it might be bad news for St Helens.
If you read closely the press release from the RFL after the resolution of the Solomona case, the chief executive of the RFL Nigel Wood said: "The Rugby Football League has very recently worked closely on a reciprocal basis with the NRL in the cases of James Segeyaro and Ben Barba to ensure that the registration of playing contracts and disciplinary decisions are respected on a mutual basis which is surely how it should be".
St Helens believe that they have got very strong grounds for overturning Ben Barba's ban in Australia that he is yet to serve and getting him in a St Helens' shirt sooner rather than later.
They may feel they have great grounds but that press release from Wood in relation to the Solomona case with reference to Segeyaro and Barba would make it difficult for the RFL to back down from the ban. They have said as a governing body we have to respect what the NRL does and we expect the same from them.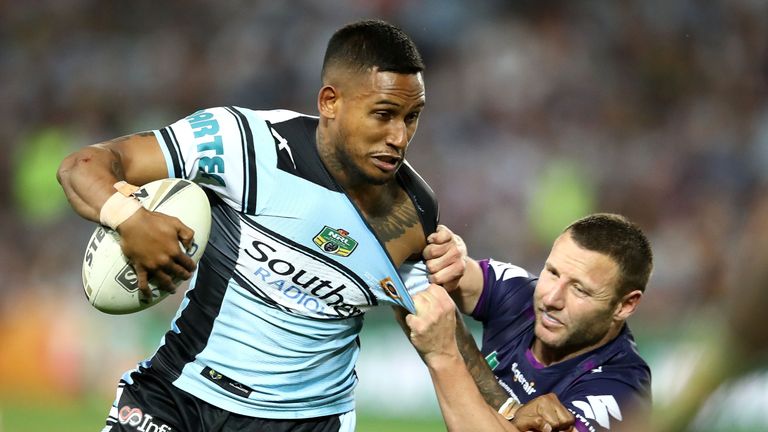 While I don't doubt that a man as intelligent and astute as Eamonn McManus has found grounds that he believes are reasonable grounds to base an appeal that statement from the RFL might pour cold water on any hopes he has.
Bad week for League one
Not a great day for League one in the Workington Town v Toronto Wolfpack game.
I understand that there could always be circumstances out of people's control that affects kick-offs and matches but this one kicked off over two and a quarter hours late! The match referee and three players from the home side were delayed due to traffic conditions.
Apparently as soon as all the necessary individuals were at the ground a kick-off time of 4.30pm was agreed. 4.30pm rolls round and Toronto Wolfpack are back in their hotel. I am commentating on newspaper reports of the incident and am assuming the reporter has accurately relayed the details
When the game eventually kicked off, Workington had to play the entire second half with one of their subs Alex Szostak on his way to his night shift at work. The delayed kick-off meant he had to leave at half time. Is that division expected to be taken seriously with events like that?
When I read a match report starting with those farcical circumstances, I despair. Super League is not immune. Remember in 2011 when Huddersfield beat a Castleford side decked out in Halifax's kit because of a colour clash! You can't make this stuff up.