Rugby League Expert & Columnist
Brian Carney: City of Hull on a high but worrying times for Catalans
Last Updated: 14/08/17 9:14pm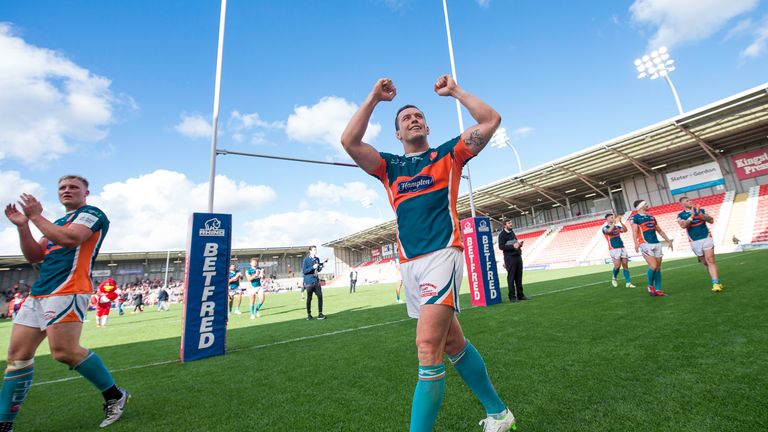 Brian Carney reflects on round two of the Super 8s where there were important wins for Wakefield and Hull KR while Catalans' struggles continued.
Wakefield moved back into the top four thanks to a comprehensive victory over Leeds, while Hull KR boosted their promotion hopes with a thrilling win at Leigh.
However, Catalans' Super League status is in doubt as they conceded over 50 points for the third time this season.
Good week
City of Hull
Hull KR claimed a fantastic win over Leigh in the dying minutes thanks to Shaun Lunt's second try.
It is a massive result for the Robins. Winning an away game against Super League opposition in the Qualifiers can almost be worth double points.
I could write at length about Nick Scruton's illegal play the ball from which Lunt scored but it wouldn't be anything I hadn't already said many times, making it quite clear that play the ball has become a farce.
The game needs to decide whether they want to enforce the current rules as are clearly laid out, maintain this "attempt" to play the ball, or abolish it altogether.
But well done to Tim Sheen's side. They may look at the sets they were defending on their own line before Lunt's try as the foundations for a huge win.
Far less dramatic but no less important was Hull FC's "ugliest, prettiest" win at St Helens. That was Lee Radford's description of a turgid match played in awful conditions. But that'll be consigned to history. What won't be is the two points and their significance.
Hull FC must now have second spot and a home semi-final as a very realistic target. If they follow that win with another success against Huddersfield on Friday, they will roll down to Wembley on a Super League high.
Wakefield Trinity
The Sky Sports wagons rolled up on Thursday night for what was surely going to be a Leeds Rhinos victory, building on their tremendous win the week before against Wigan and putting a Wakefield side - who had consecutive hidings to their name - out of their misery.
Well, that proved to be fantasy. The reality was a sensational and fully deserved Wakefield win. They absolutely blitzed a lethargic-looking Rhinos side and were inspired by the return from injury of Jacob Miller and an all-action performance from their hooker Kyle Wood.
On the smallest salary cap spend, Chris Chester and Trinity added another memorable match to this unforgettable season that may yet see the financial minnows sitting among the big spenders at the end of the year.
Castleford Tigers
The Tigers are so near and not at all far from topping the table for the first time in the club's 91-year history.
Castleford, with their win over Salford, have now - barring the disaster of all disasters - won the League Leaders' Shield.
They can rubberstamp that title with anything other than defeat against Wakefield on Thursday night.
I don't expect there to be a let-up from the Tigers and yet again they have responded to a rare defeat in the way you would expect them to.
In not the greatest of conditions, and against an opposition who had plenty to play for, they did a thoroughly professional job at the AJ Bell Stadium.
Zak Hardaker's second try was another memorable four-pointer from the oh-so-easy to watch Tigers.
Nothing will be handed to them by their bitter rivals Wakefield in front of the Sky Sports cameras. If there is to be a party at the Mend-A-Hose Jungle, you can be sure it will have been earned.
Bad week
Leeds Rhinos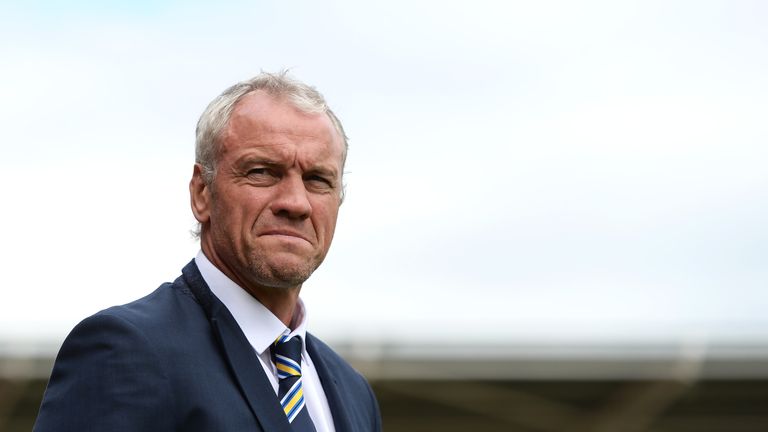 I interviewed Brian McDermott after their loss against Wakefield and like any Rhinos fan watching the game, he was puzzled by the defeat and the performance of this Leeds side.
It had so little that was commendable about the performance and that in itself, for the side sitting in second spot, is a staggering thing to say.
On the one hand it was surprising because of how good they were against Wigan the week before, but on the other hand - and is this is where it gets troubling - the more pertinent question is was it all that surprising?
Still in second, still with a great chance of a home semi-final, but no matter what happens this year it's hard to get a real handle on exactly what they are.
The Rhinos are a puzzling side and they're going to have to get to the root of where a performance like that comes from, and find a solution.
I wouldn't be surprised if Leeds bounced back against St Helens but there will be a real spotlight on them in that game.
Catalans Dragons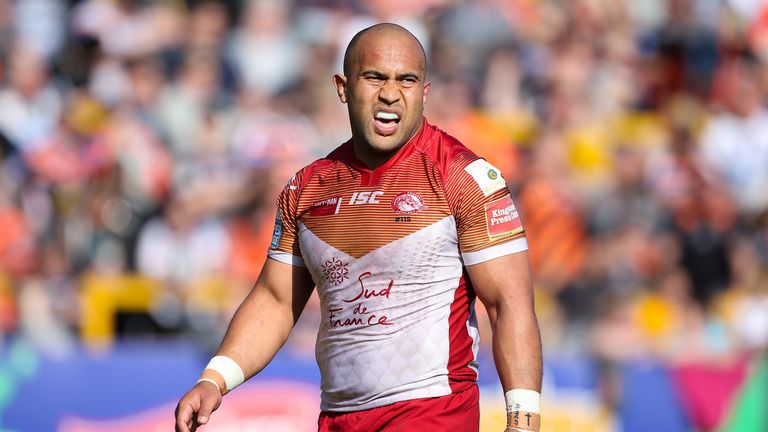 Where do you start? Winning your home games is considered a must in the Qualifiers, but so is being competitive.
The best I can say about Catalans is they were competitive in their first game but that was against Championship opposition, and they easily could have lost.
The Dragons were beaten out the gate by Warrington, who in racking up 50-plus points must have those associated with the south of France club, and people like me who love the idea of Catalans being in Super League, extremely worried.
There is little to suggest in their two Qualifiers games so far that the Dragons will be in for anything other than a nail-biting fight to hold onto their Super League status.
Warrington are moving through the Qualifiers with ease. Too much ease for Francophiles last Saturday.
Leigh Centurions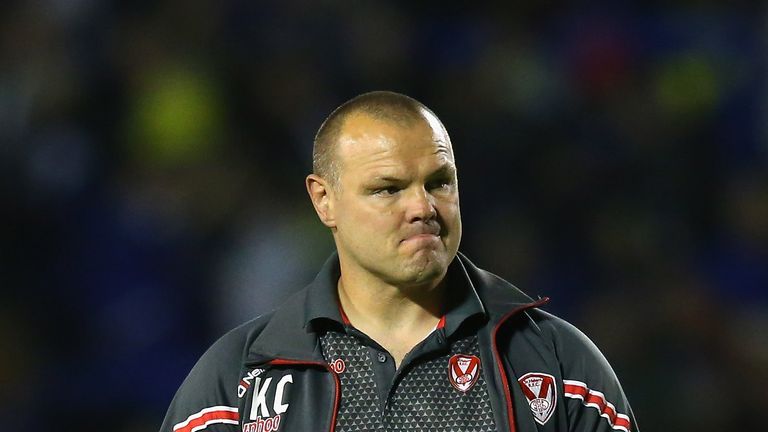 Coming into work on Monday morning, there were few more difficult places than Leigh following their home defeat to Hull KR.
Next up for them is a trip to Catalans on Saturday. Barring a draw this could leave a Super League side with two defeats and realistically needing to win all their remaining matches to retain their top-flight status.
It's not quite winner takes all in Perpignan but it may be losers on a freefall.
An instant reaction from Derek Beaumont was to bring Keiron Cunningham's experience into the club. I would imagine that having such an iconic Super League figure around the players between now and the end of the season will give them a boost, and should also give Neil Jukes a fresh pair of eyes.
They have little time to be influenced by Keiron though. I'm getting nervous already thinking about Saturday's game, for both teams.