Malcolm Reilly lavishes praise on Castleford and coach Daryl Powell
By Keith Moore
Last Updated: 16/08/17 5:20pm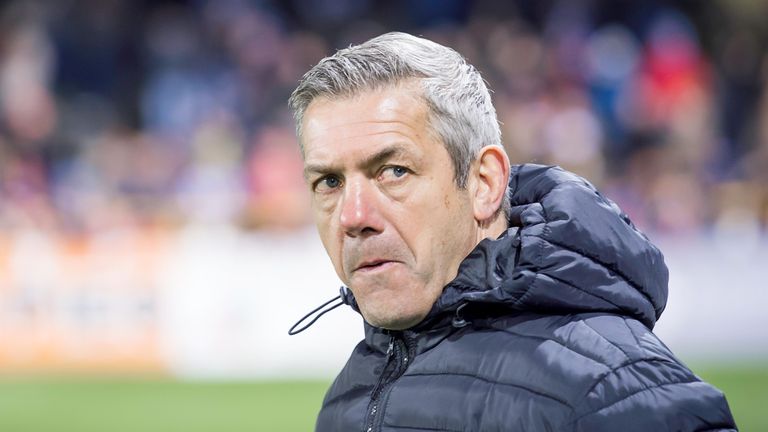 Castleford legend Macolm Reilly was full of praise for the Tigers and their coach Daryl Powell.
Reilly will be Sky Sports' studio guest when the Tigers take on Wakefield at the Mend-a-Hose Jungle on Thursday night, an occasion that could prove historic for the hosts.
If Castleford avoid defeat against their neighbours they will win the League Leaders Shield for the first time, and Reilly, a long-time player and coach at the club, is hoping for a win for Powell's men so he can witness the presentation of the trophy.
"It will be fantastic," said Reilly. "It's just a terrific achievement."
"It makes me very proud and I'm elated for everyone concerned. It's great for the team and for the town."
The Tigers arrived in Super League in 2008 but failed to finish higher than seventh in their first six seasons. In 2014 they finished fourth, and ended the following two seasons in fifth spot.
It was steady progression for Powell's side until this season, in which they have flexed their muscles and raced to the top of the table with a ten-point cushion between them and the Rhinos in second place.
"I think the recruiting has been one of the key issues," said Reilly of the rise of his former club. "Daryl Powell is very shrewd. I don't think he would have spent a lot of money on the guys that he's acquired, but he's acquired quite a lot of strength in depth.
"The people are really performing and it's down to his motivation; he's an extremely good coach. If he doesn't get the coach of the year award there'd be something seriously amiss."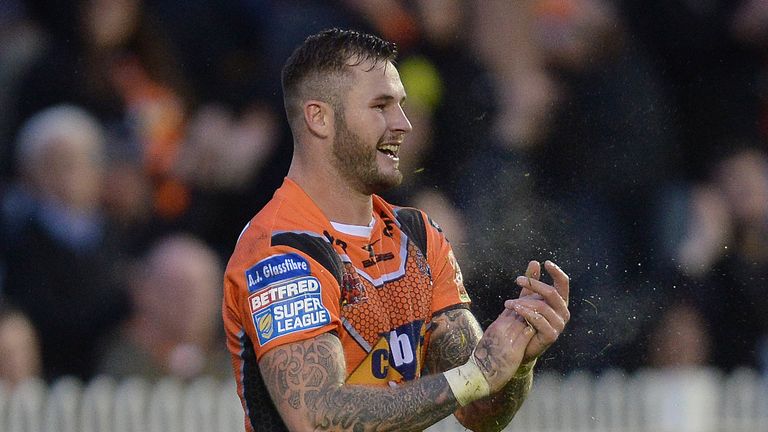 Reilly says Powell's versatility as a player has helped him understand the game better as a coach.
"He's played at full-back, he's played at centre, he's played at stand-off, so tactically he's very well equipped, but he's also a good man-manager - you can't run a team without being so because there's a lot of complex personalities there.
"Zak Hardaker is a prime example. He came from Leeds and he'd had a few issues but Daryl soon straightened him out and he's one of the best players in the team, he's right up there.
"That's why his recruitment has been so good, he's seen the potential in guys, and he's been able to nurture them and expose the talents that they have.
"Success is not something you stumble onto, it's something you really have got to prepare for, and he's done a fantastic job to expose opportunities of success which they've achieved."
Reilly says the key for the Tigers will be holding onto the stars who have delivered the club's recent success.
"They've got to retain their quality players. It's something that Castleford never used to do. I was involved for 15 years, and we relied very heavily on local juniors. We won at Wembley with nine or ten local lads in the side.
"It's not the case anymore, you've got to assemble a bunch of guys with different personalities and that's what Daryl has done. He's done a job on a limited budget and he's done a great job at that."
Reilly says the game is not as free-flowing as it was in his day, but believes the Tigers are employing a style that makes them captivating to watch while still delivering results.
"I enjoy watching Castleford. The modern game is different to what I played in, it's a bit more stereotyped.
"You know, three and four men in the tackle, wrestling and slowing the game down, it's not really what spectators want to see.
"But Daryl has provided the crowds with some extremely good, entertaining football; moving the ball to the edges, and playing an open brand of football that other clubs could benefit from taking on board.
"Their kicking game is first-class too. It's a huge plus in the modern game, good field position, so tactical kicking is essential."
Reilly says the Tigers have the credentials to win on Thursday night and claim the league leaders' spoils as early as the third round of the Super 8s.
"I think they're playing with that much confidence now, that they will do this. They've all got a responsibility to make sure it happens.
"It is inevitable, because throughout the season they've made themselves the best team in the competition.
"I've seen this throughout the season with them, they play to their strengths and they're confident. They're a super side and they will show that on Thursday."
Watch the Tigers take on Wakefield on Thursday night, live on Sky Sports Arena from 7.30pm