Bradford Bulls co-owner says legal action contributed to relegation
By PA Sport
Last Updated: 16/08/17 9:25pm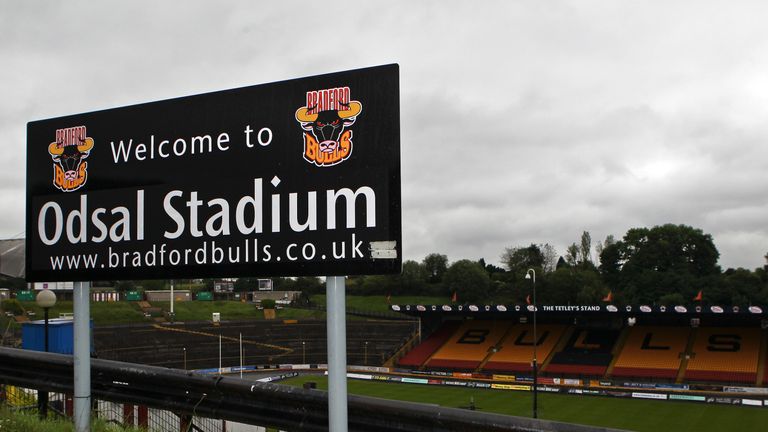 Bradford co-owner Andrew Chalmers says the legal action being brought by a host of players and staff played a major role in the club's failure to stave off relegation from the Championship.
A total of 47 current and former employees have begun proceedings against the Rugby Football League, the old Bradford club and the new regime to recoup money they claim to have lost when the club was liquidated earlier this year.
The claimants, who are thought to include 14 current employees, received the right to a full hearing at an employment tribunal next January when proceedings opened in Leeds in July.
Speaking at a media briefing ahead of a fans forum at Odsal, Chalmers said the action had a direct impact on playing performances.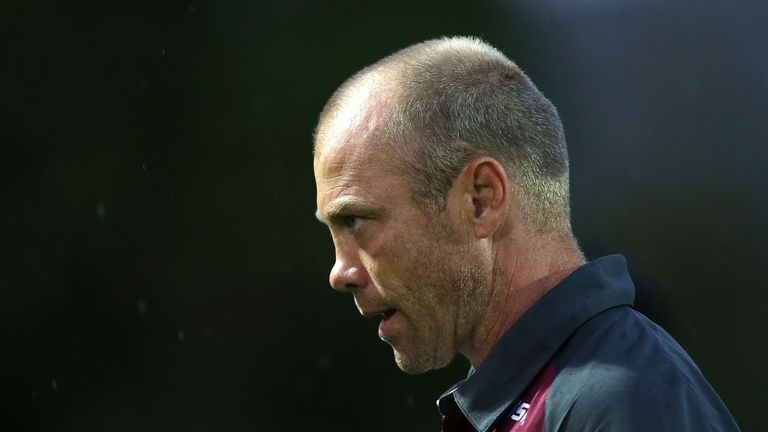 "Up to round nine, the club had won five games out of nine, but following the start of proceedings by the former and present staff and players against the club, the team lost 14 out of 15 games, which is a staggering result on the field," Chalmers said.
"What is clear to us is that this legal claim had a negative and distracting impact and affected the players' commitment on the field and their attitude off the field. Not all players were affected but it had a definite effect. It's been extremely damaging.
"The club believes the claim brought against is without any merit. We don't blame the players for being a part of that action."
Bradford, who were crowned world club champions for a third time in 2006, have been relegated to League 1 after gaining just two points so far following the decision by the RFL to dock them 12 points for breaching insolvency regulations.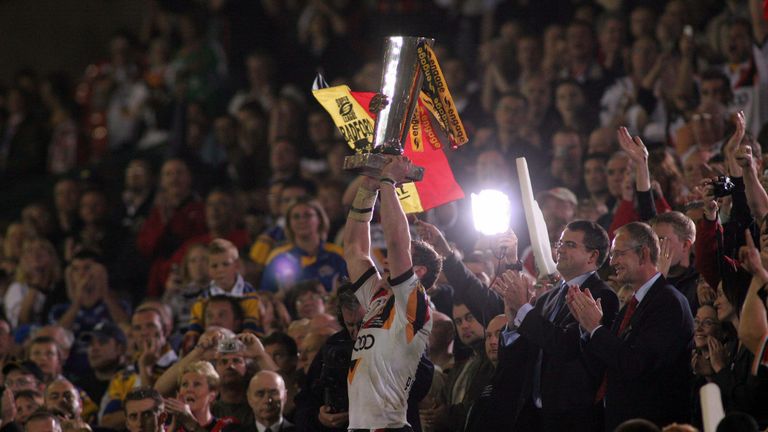 Chalmers, who with former Wigan and New Zealand coach Graham Lowe formed a new Bradford club at the start of the season, says he does not expect a reprieve and has formulated a plan to win back their place in Super League within four years.
"It will be 2020 before the club can get back to Super League but we believe that from 2021 there will be a new Super League licensing format in place in any event," he said.
Chalmers says the club will use a hybrid model for their squad in 2018 comprising full and part-time players and will look to make up to seven overseas signings from the 2017 World Cup.
"Quite simply, our key objectives are to buy the best players we can afford to obtain Super League status as quickly as possible," he added.
The club were ordered to forfeit £150,000 of central funding as part of their punishment and will receive just £150,000 for 2018 if they finish bottom of the pile.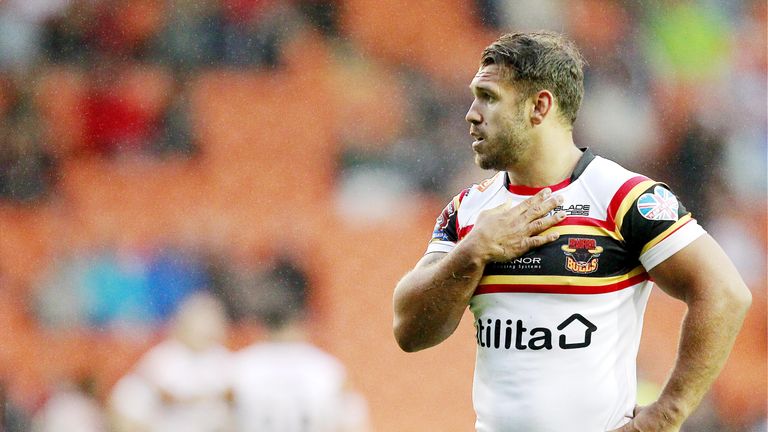 Chalmers, a former chairman of the New Zealand RL, says the club are determined to live within its means and asked the fans for patience.
"Just as failure occurred over five years, re-building will take time, and it will take commitment and resources," he said.
"The owners are committed to the journey to success. We aren't going anywhere."
There is less clarity over the future of Australian coach Geoff Toovey, who is contracted to the end of November and is currently being linked with a return to the NRL with Gold Coast Titans.
Toovey, formerly in charge of Manly Sea Eagles told the press conference: "I'm a realist and I said from day one I would see year one out and take it from there.
"I've never walked away from anything in my life but there are some personal things I need to weigh up back home."
Meanwhile, Chalmers insists that the 70-year-old Lowe remains an owner of the club from afar despite being taken ill on his first visit to the club.
"He had a medical event while he was here in the first two weeks which meant he had to go back home and have some emergency surgery," Chalmers revealed.
"It was a tough first couple of weeks. He's an amazing individual to overcome that sort of setback. I regularly see him and talk to him about what we're doing so he's fully involved in that sense."