World Cup pool win for England over Australia would be great tonic, says Luke Gale
Last Updated: 12/10/17 1:18pm
Castleford's Man of Steel Luke Gale has targeted an England win over favourites Australia in their World Cup pool opener to help alleviate his Grand Final pain.
The scrum-half has had little time to lick his wounds from Saturday's 24-6 loss to Leeds after being called into England's World Cup squad, which flies to Perth on Thursday for a 10-day training camp.
"It can't take long to get over it. I've a different task ahead now with the World Cup," Gale said.
"It wasn't a great feeling after Saturday's game but I went to Dublin with the lads and had a few pints of Guinness. It was a time to reflect on a great season, not to have our heads down.
"It was disappointing with how it ended but, on the other hand, I'm proud of where we've come as a team. We just fell short at the final hurdle.
"We'll get better as a team for the experience and we're looking forward to next year already."
The 29-year-old Gale will be aiming to cement his place in the England starting line-up for the 15th World Cup which kicks off in a fortnight's time.
The former London Broncos and Bradford half-back made his debut against France in Avignon 12 months ago and played in two of England's three matches in the 2016 Four Nations Series.
His place in the squad was assured after an outstanding season with his club, culminating in his selection as the 2017 Man of Steel award as Super League's best player, but second-rower Mike McMeeken is his only Tigers team-mate joining him on the trip down under.
Castleford colleagues Michael Shenton, Greg Eden and Paul McShane all failed to make the cut from England's elite training squad while Zak Hardaker was omitted after testing positive for cocaine.
"I think every player would say their team-mates deserve to be in," Gale said. "Maybe a couple might have been unlucky but I think the 24-man squad Wayne Bennett has named is very strong and I'm very happy with it."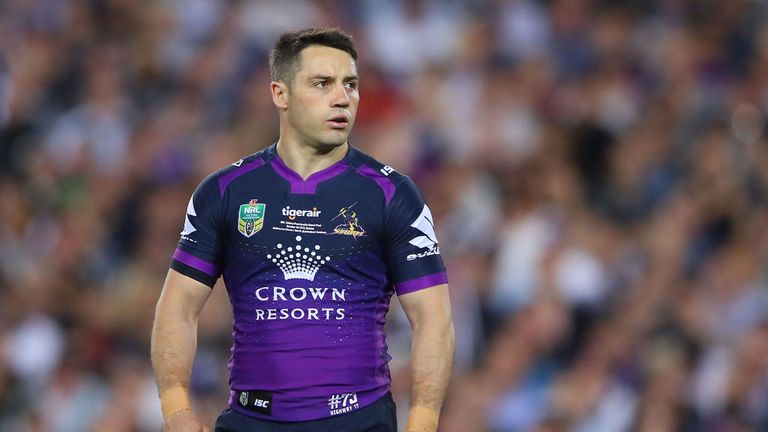 England, who played a mid-season Test against Samoa in Sydney, will set up camp in Perth this weekend to prepare for their opening clash with the Kangaroos in Melbourne on October 27, when Gale is expected to go up against 2016 Golden Boot winner Cooper Cronk.
"I want to test myself against the best players in the world," Gale said. "We'll go down to Perth, work hard and hopefully I'll start in that seven jersey.
"It's a massive task, one the boys are really looking forward to already. It's like being thrown into the lion's den, in their own backyard. It's going to be an amazing experience.
"We've got 10 days in Perth to acclimatise and get used to each other so we'll have had long enough.
"We will be raring to go in that first game. It's exciting. It would be a great tonic after last Saturday to beat the Aussies down under."