Gentle: We're better than that
Hull coach Peter Gentle felt his side simply ran out of gas after losing the top-of-the-table clash against Huddersfield.
Last Updated: 09/04/12 6:19pm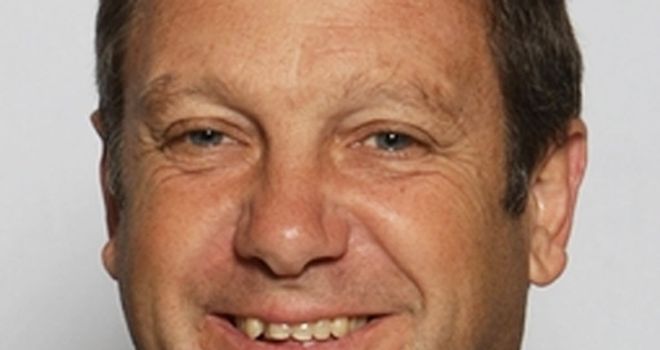 Hull coach Peter Gentle questioned the decision to play two Super League games over Easter after seeing his side lose at Huddersfield.
The Black and Whites were in sight of a seventh successive win when they led 4-2 after an hour with the aid of two Danny Tickle penalties.
However the visitors faded in the final stages of the top-of-the-table clash at the Galpharm, with the Giants running in tries through Eorl Crabtree, Luke Robinson and Joe Wardle.
Gentle felt exhaustion was the reason behind the late collapse following their efforts in the Good Friday derby against arch rivals Hull KR.
"We were out on our feet in the end," the Australian said. "The conditions didn't really suit either of us. It was a scrappy game.
"We're much better than we showed today. We wouldn't normally concede those soft tries. They played field position pretty well against us and wore us down.
"Backing up on Monday is tough on the boys. I know every side has to do it but I just can't see the value in it. It was a slow and messy game."
Injury problems
Hull went into the match without seven players and they lost former Huddersfield forward Martin Aspinwall with a groin injury after 18 minutes.
"It's another one to add to the list but we'll regroup and we'll be better next week," added Gentle, whose side meet Huddersfield again in the Challenge Cup at the KC Stadium on Sunday.
"I think both sides will be a lot better next week. The ball was like a cake of soap out there today."
Opposite number Nathan Brown praised his players for their defensive efforts as they stopped the Black and Whites from crossing their line.
"We played the side coming second and to not let them score a try was terrific," he said. "They've got some really good attacking players and to be able to shut them down was pleasing.
"We expected and got a tough game. It was an ugly win. There were a lot of tired players."
Brown was particularly thrilled with the performance of Brough, who slotted over five goals from as many attempts against his former employers.
"I thought he was the stand-out player on the field," he added. "He had a great all-round game. He ticked all the boxes."