Betts calls for patience
Denis Betts urged Widnes fans to stay patient after watching another Vikings defeat against Bradford.
Last Updated: 09/04/12 6:54pm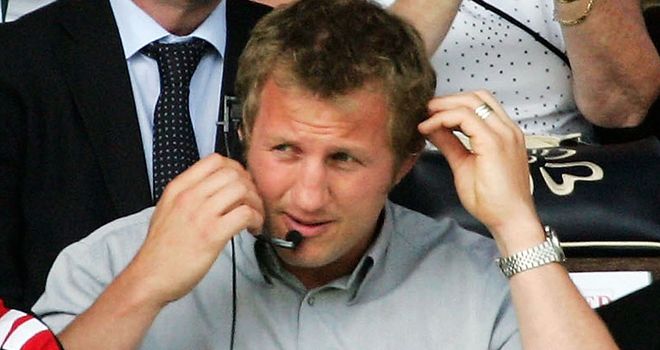 Denis Betts urged Widnes fans to "keep the faith" after they watched their struggling Super League newcomers slip to yet another defeat against Bradford.
Widnes remain at the bottom of the table with just two wins from 11 matches after a 38-4 defeat at home on Monday, but Betts insists they are working on building a competitive side.
"The fans need to keep the faith," Betts said. "We knew where we would be at and everyone expects so much more but the reality is this time last year we were playing Dewsbury, Batley and Keighley.
"It's a tough situation to be in but we would rather be here fighting and looking for players and developing them as a group and a team with their support than not be here.
"These aren't the dark days, they have gone. It just needs a little patience because there is a lot of work going on that nobody sees and it's a tough environment to be in, but we will keep on working and no one is backing away from the fight.
"We will pull ourselves off the floor, dust ourselves down and turn up next week."
Performance
Regarding his team's display against Bradford, Betts added: "I thought we made it pretty easy for them. Our enthusiasm and application was poor.
"We are working hard and doing plenty of stuff and that confidence that is so hard to find is creating problems for us.
"In professional sport confidence and focus are two key elements that are like gold dust, and at the moment we are lacking the confidence to put in a sustained effort week after week and game after game.
"We appear to be on this roller-coaster at the moment when we have a massive effort for 50 or 60 minutes and then just drop off, and hopefully the way we are working we may have a little kickback next week."
Potter pleased
Bradford coach Mick Potter was full of praise for his players as the Bulls followed up their Good Friday win over the Leeds Rhinos with another impressive performance, despite their off-field cash crisis.
Potter said: "The part the players play in this adversity is that they need to play their best and they are certainly living up to that and trying their hardest and I can't ask any more of them at the moment.
"I thought early on we were good and although it got a little scrappy at the end of the first half it was a pleasing performance.
"The fans were very vocal today and with a pleasing performance in front of them they had plenty to cheer about.
"Widnes showed some signs that they can do good things but overall our defence was good and they couldn't get as far forward as they would have wanted to as we held them in the middle pretty well."