Giants summoned early
Huddersfield coach Paul Anderson has told his squad to report back at the start of November, a week earlier than originally planned.
Last Updated: 21/09/12 11:16am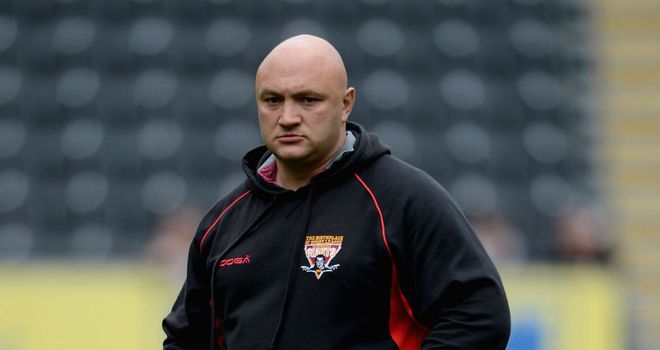 Huddersfield coach Paul Anderson has responded to his side's poor finish to the campaign by ordering them to return back early for pre-season training.
The Giants saw a difficult year draw to a close when they were well beaten 46-10 by Hull last Sunday in the opening round of the Super League play-offs.
Anderson, who was promoted into the top job earlier than intended following the departure of Nathan Brown midway through July, saw the team win just five of their final 18 fixtures in 2012.
The bleak run resulted in them finishing the regular season in seventh place and after suffering a heavy defeat to the Airlie Birds to end their Grand Final hopes, the former Great Britain prop has told his squad to report back at the start of November, a week earlier than originally planned.
"Because of what we dished up during that time, bringing them back in early seems a natural thing to do," Anderson told the Huddersfield Examiner.
Bitter taste
"The way we finished the season left a bitter taste in our mouths, so it's up to all of us to do something about it.
"I want to see a ruthless efficiency about what we do next season, but that can only be achieved over time.
"That's why I'm so keen to get them back in at the earliest opportunity.
"There will be a lot of repetition in what we'll be doing.
"But I believe that could hold the key to our success next year."
Anderson has also welcomed a new member to his backroom staff, with Dave O'Sullivan joining as head physiotherapist.
A graduate from the University of Huddersfield, O'Sullivan will leave rugby union club Munster to take over from Nathan Mill at the John Smith's Stadium.
"I am delighted that Dave is coming on board to work here" Anderson told the Giants' official website. "His CV is second to none and he has a real desire to work at this club which appeals to me."