Poching under no illusions
Warrington assistant coach Willie Poching admits the Wolves face a tough a play-off semi-final against St Helens.
Last Updated: 24/09/12 6:43am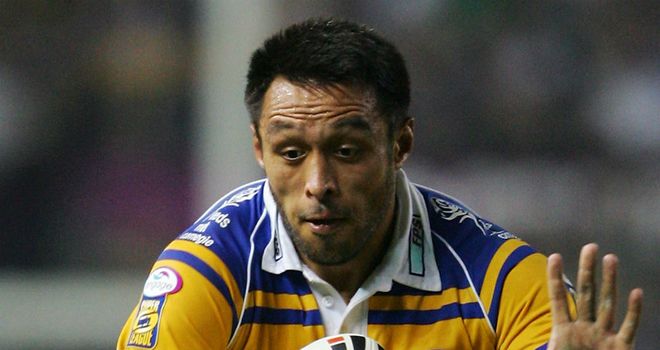 Warrington assistant coach Willie Poching admits the Wolves face a tough a Super League play-off semi-final against St Helens despite avoided being picked by Wigan.
As expected, the Warriors opted to play Leeds at the DW Stadium on Friday after being given the dubious honour of selecting their opponents through the controversial Clubcall system.
That left the Wolves with a visit to Langtree Park on Saturday, a fortnight after losing at home to Saints in their opening play-off tie.
Warrington bounced back on Saturday with a 24-12 win over Hull to secure their place in the last-four - but Poching knows his side still have work to do.
"I think it was common-sense that Wigan would go for the lowest-ranked team," Poching said.
"Defensively we have to pick up our performance and we went a little way to doing that against Hull.
"Our players are under no illusion over the enormity of the job at hand. We're playing a team that's been at the last six Grand Finals and their hunger hasn't dropped one bit.
"People thought they would be a different team without James Graham but nothing has changed. They've still got the spine of the team that's been to Old Trafford every single year."
Warrington are hoping to have England back-rower Ben Westwood back to boost their chances of reaching a maiden Grand Final after missing the last four matches with a knee injury.
Champion
"It's fingers crossed for Benny," Poching said.
"He's a champion player and a champion bloke who is inspirational to everybody but we've got to consider players' health.
"We don't want to risk any long-term injury so we'll take the advice of our medical staff before making a decision."
Poching represented Warrington at the Clubcall announcement at the DW Stadium in place of head coach Tony Smith, who makes no secret of his distaste for the event, and his right-hand man believes it is a distraction.
"I'm not a big fan of it," he said.
"I think it takes some of the focus away from what is important and that's the game.
"We've had a couple of play-off games where we haven't had capacity crowds and I think that needs to be the point of focus rather than something that's a distraction, getting folk in to watch the creativity of our athletes and making them the stars."
Leeds coach Brian McDermott, whose side was chosen by Warrington last year on their way to winning the title from fifth place, is prepared to give the concept - which was introduced four years ago - more time to become accepted.
"I've only been involved in it twice and we've been the team being chosen so I'd like to be in a position next year where I'm doing the choosing," he said.
"I'll probably give you a better opinion then."