Chev Walker has agreed a new 12-month deal with Super League outfit Bradford Bulls
Chev Walker has become the first player to agree a new deal with Bradford since their future was secured.
Last Updated: 26/09/12 8:52am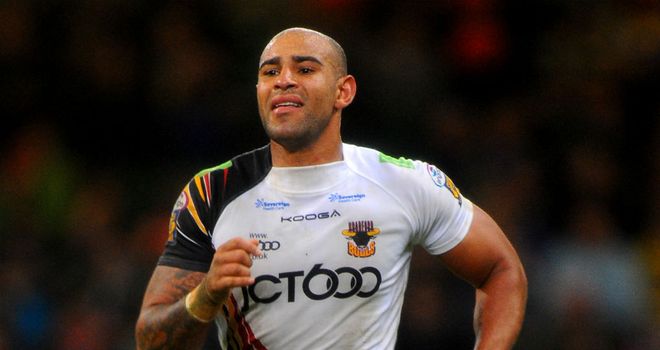 The 29-year-old centre was one of 17 out-of-contract players at Odsal but he is set to sign a 12-month deal.
Walker's deal was announced by head coach Francis Cummins at a fans' forum where new owners Omar Khan and Gerry Sutcliffe spoke of their intention to buy back the lease to Odsal.
They also vowed to spend up to the salary cap in 2013 despite agreeing to take a cut in central funding last week, a move that secured their place in Super League on a 12-month probationary licence.
"There was interest from elsewhere but signing for the Bulls was definitely my first choice," Walker said in the Telegraph & Argus.
"I absolutely love it here and have been made to feel really welcome from day one.
"While I would have liked a bit more security than a one-year deal, that is always going to be difficult with the club's one-year probationary licence.
"Hopefully they can now start signing up the other out-of-contract lads because there is already a really strong core of players here to build around."