England coach Steve McNamara will wait for James Graham's hearing before finalising his squad
England coach Steve McNamara will take the necessary action as and when James Graham faces a disciplinary committee.
Last Updated: 02/10/12 2:34pm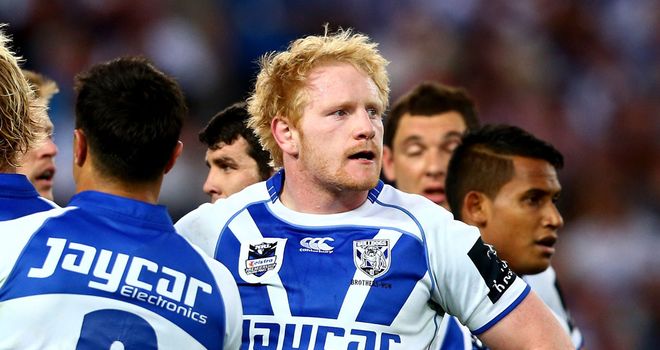 The former St Helens man is accused of biting Billy Slater's ear in Melbourne's 14-4 NRL Grand Final win over Canterbury on Sunday.
Graham, who has been included in England's 24-man squad for the Autumn Series, could face a lengthy ban if found guilty.
McNamara is letting the authorities deal with the matter, stating England could act depending on the outcome of the verdict.
"James has got to face that issue himself. The disciplinary people in Australia with take care of that," he told Sky Sports.
"As far as we're concerned he's a really important member of our international set-up.
"He has been for a number of years and he will be going forward.
"He's named in the initial squad and if we have to take action on the back of what happens in Australia we'll do so."
Outstanding
Joining Graham in England's squad is fellow NRL man Sam Burgess, who is making his return following a two-year absence due to injury.
"Sam Burgess is a very important character. On the field his performances have been outstanding," he continued.
"We've missed him in the past couple of years. He's been hamstrung by injuries at the back end of the year, but we get him back for this tournament. We welcome him with open arms."