Warrington star Paul Wood played on in Grand Final with ruptured testicle
Warrington forward Paul Wood played the second half of Saturday's Grand Final with a ruptured testicle.
Last Updated: 07/10/12 4:15pm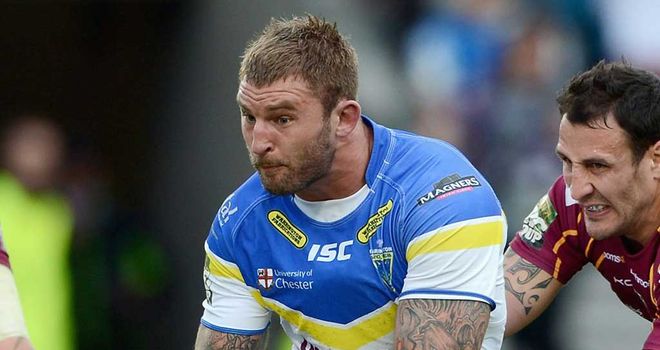 The long-serving prop, who celebrates his 31st birthday on Wednesday, caught a knee in the groin early in the second half of the match at Old Trafford and had to have a testicle removed after it ruptured.
The father of two, who played on with the injury and made no mention of it during post-match interviews, has been released from hospital after undergoing surgery.
He tweeted: "Ruptured my right testicle, got a knee 1 minute into the second half, had to have it removed."
This afternoon he added: "Just coming out the hospital to go home... Seriously feel like I've left something?"
Wood's heroism matches that shown by St Helens forward Chris Flannery, an Australian forward who played for almost a full match with a torn testicle for Sydney Roosters in 2004.