Wigan full-back Sam Tomkins scoops Rugby League Writers' award for second straight season
Sam Tomkins has been named as the Rugby League Writers' Association player of the year for a second successive season.
Last Updated: 11/10/12 9:55am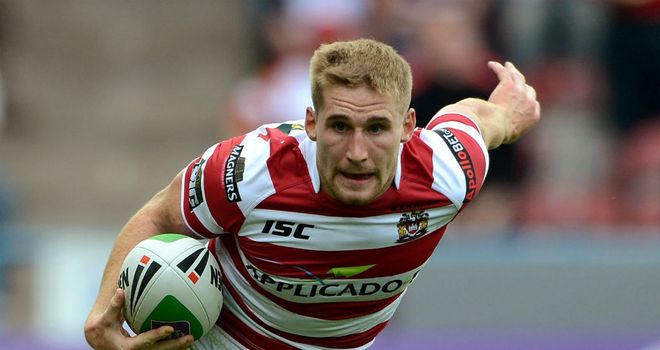 The England and Wigan full-back is the Super League Man of Steel and he retained the writers' award after beating off strong challenges from Warrington duo Lee Briers and Ben Westwood.
Leeds' Grand-Final winning captain Kevin Sinfield and Warrington skipper Adrian Morley were also nominated for the honour.
Tomkins is also keen to add an Olympic medal to his list of achievements as he would be interested in representing a Team GB sevens team at the 2016 Games.
He hopes that top rugby league players will link-up with rugby union stars to create a team that could challenge for gold.
"Playing sevens definitely appeals to me. I would love to have a go. I watch it on TV and would love to be part of it if that's ever possible," he told the Manchester Evening News.
"In my view, Team GB should just be rugby and it should not matter if that is made up of players from both union and league. If a certain league player is capable of doing a job then he should be selected.
"Rugby sevens is as much like union as it is league. There are no rucks and mauls. There is no reason why league players cannot be involved."